Outlook Sync is a feature exclusively available on our Enterprise Plan.
It will synchronize email, calendar, contacts, and tasks with our Webmail.
Outlook Sync will also give you access to Shared Calendars from our Webmail.
Combined with our Mobile Sync feature, your Mobile Device, our Webmail, and Outlook will be completely in sync (example: add a calendar appointment on your Phone and it will show up in Webmail and Outlook or add a calendar appointment in Outlook and it will show up in Webmail and your Phone).
This tutorial will show you how to setup your EnGuard Outlook Sync Email Account in Outlook 2016 for macOS.
Screenshots are for reference only. Please read the instructions at each step.
Microsoft ended support for this version on October 13, 2020
We recommend upgrading to Outlook 2019 / Microsoft 365 for Mac.
Step 1: From the Outlook menu
Select Preferences
Step 2: Select Accounts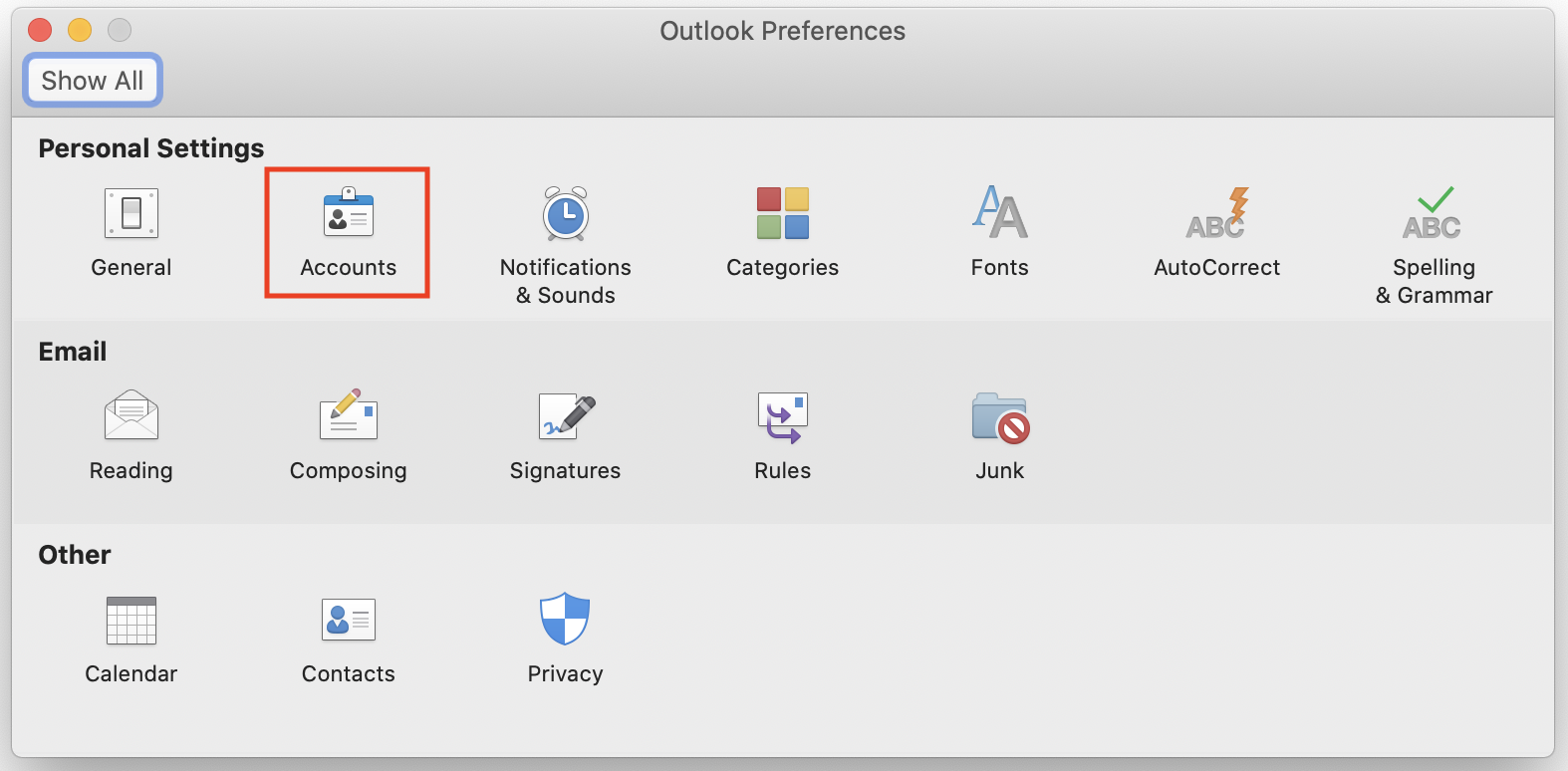 Step 3: Click the + dropdown menu
Select New Account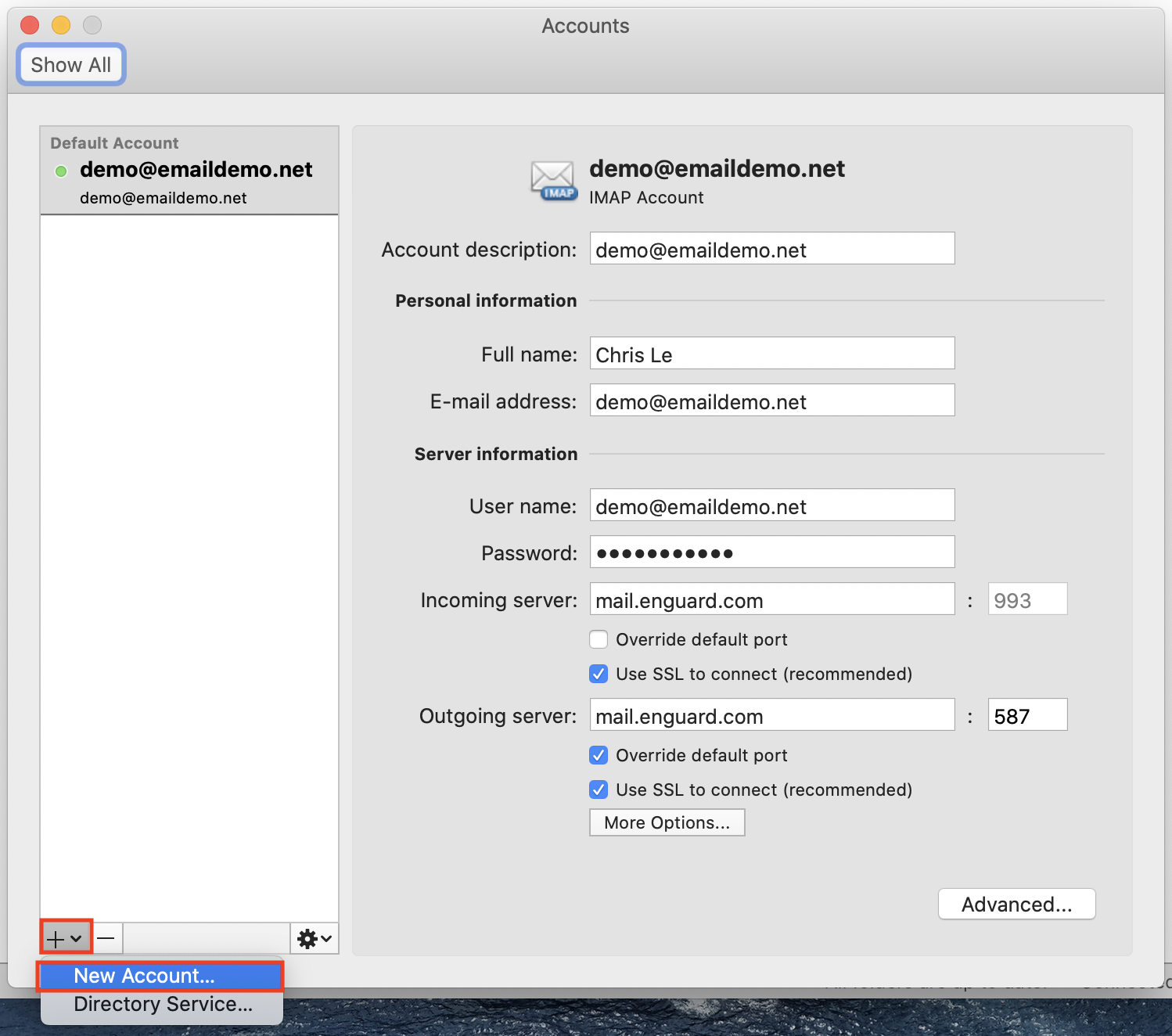 Step 4: Enter your Email Address
Click Continue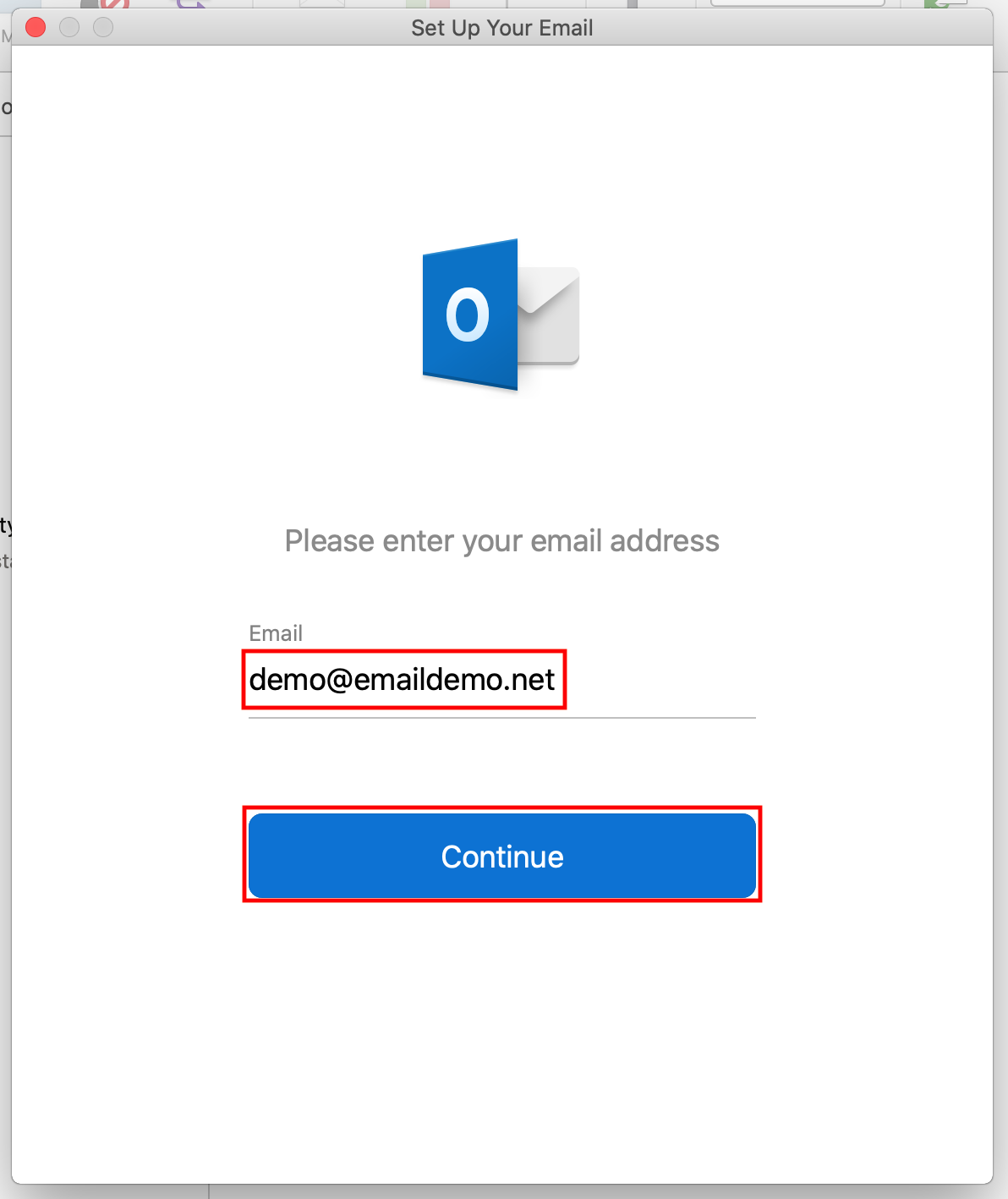 Step 5: Fill in the following details.
A) Enter your email address
B) Enter your password
Click Add Account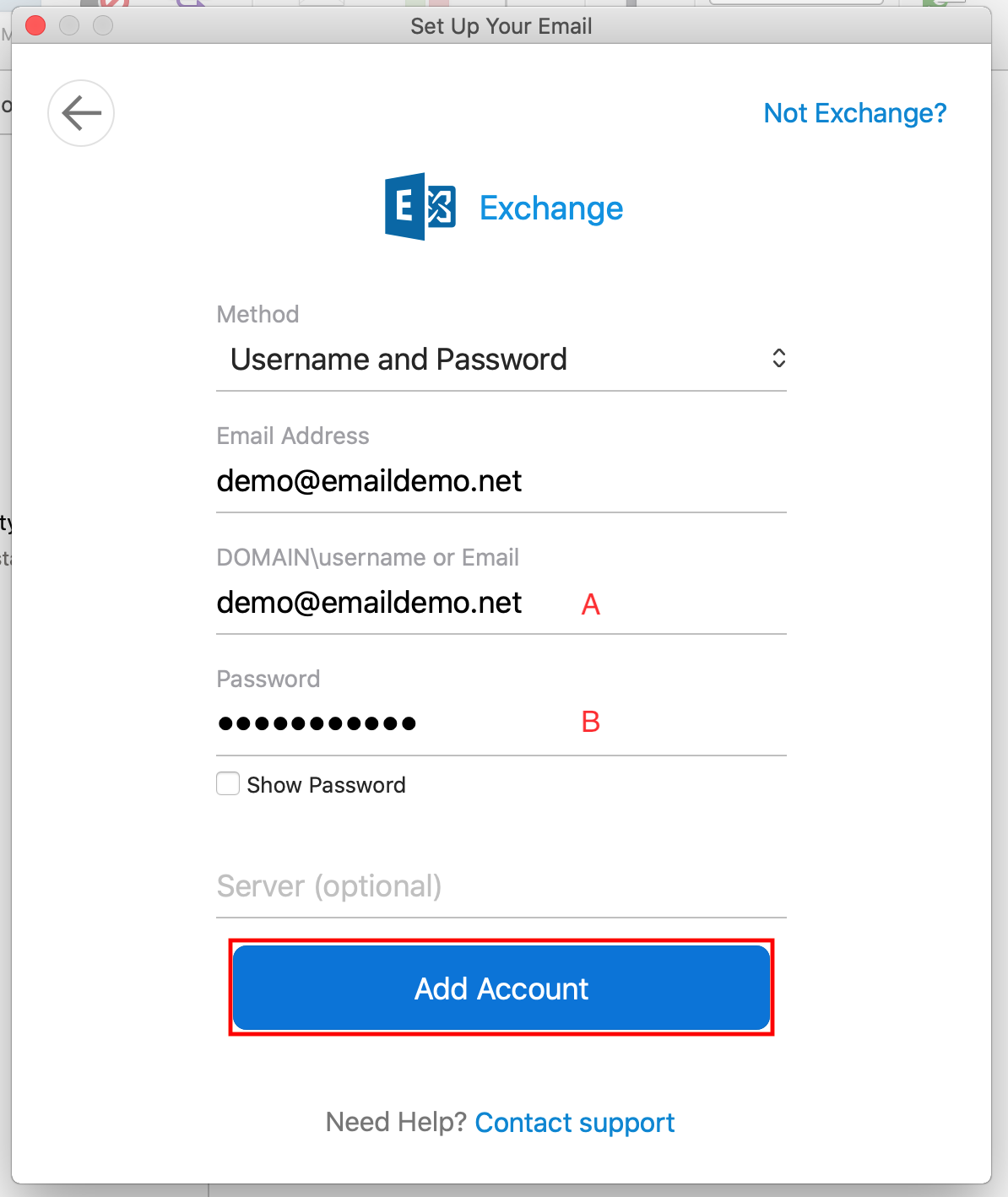 Step 6: Check the box for Always use my response for this server
Click Allow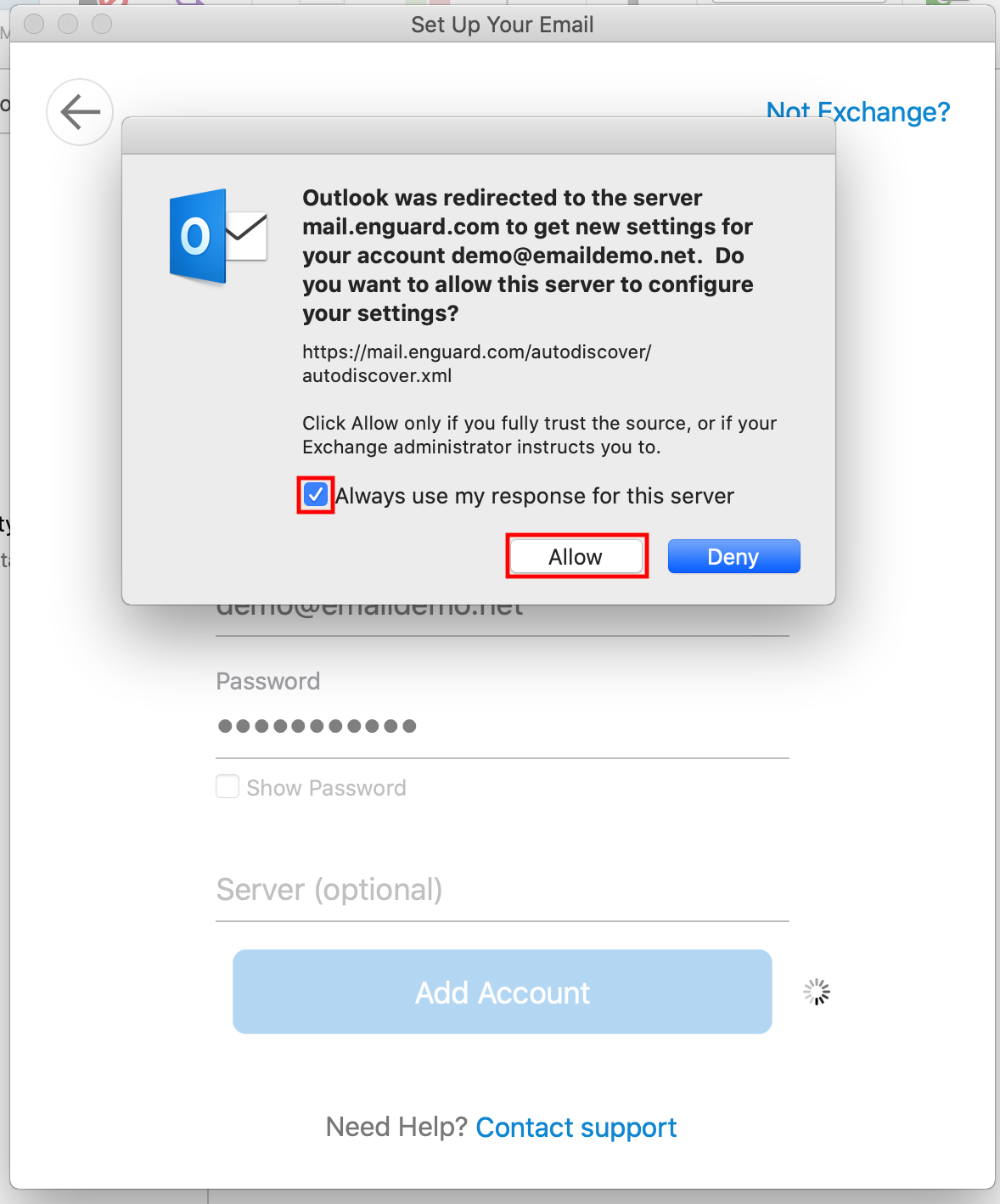 Step 7: Click Done