This tutorial will show you how to install the eBox Desktop Client Software on macOS and Intel (CPU) computers.
System Requirements:
- macOS Big Sur, Catalina, or Mojave (older versions are not supported)
- Minimum Internet speed 5 Mbps download / 1 Mbps upload per user (example: if your office has 5 users, you need a connection that is at least 25 Mbps down / 5 Mbps up), the faster the better.
- Minimum 4GB RAM (8GB or more if you run lots of apps at the same time)
- 5GB of disk space available for the eBox Cache
At the time of this writing, the latest macOS is Big Sur 11.2.3. Catalina and Mojave may not have as many security restrictions and may have less steps.
Step 1: SIGN IN to the eBox Website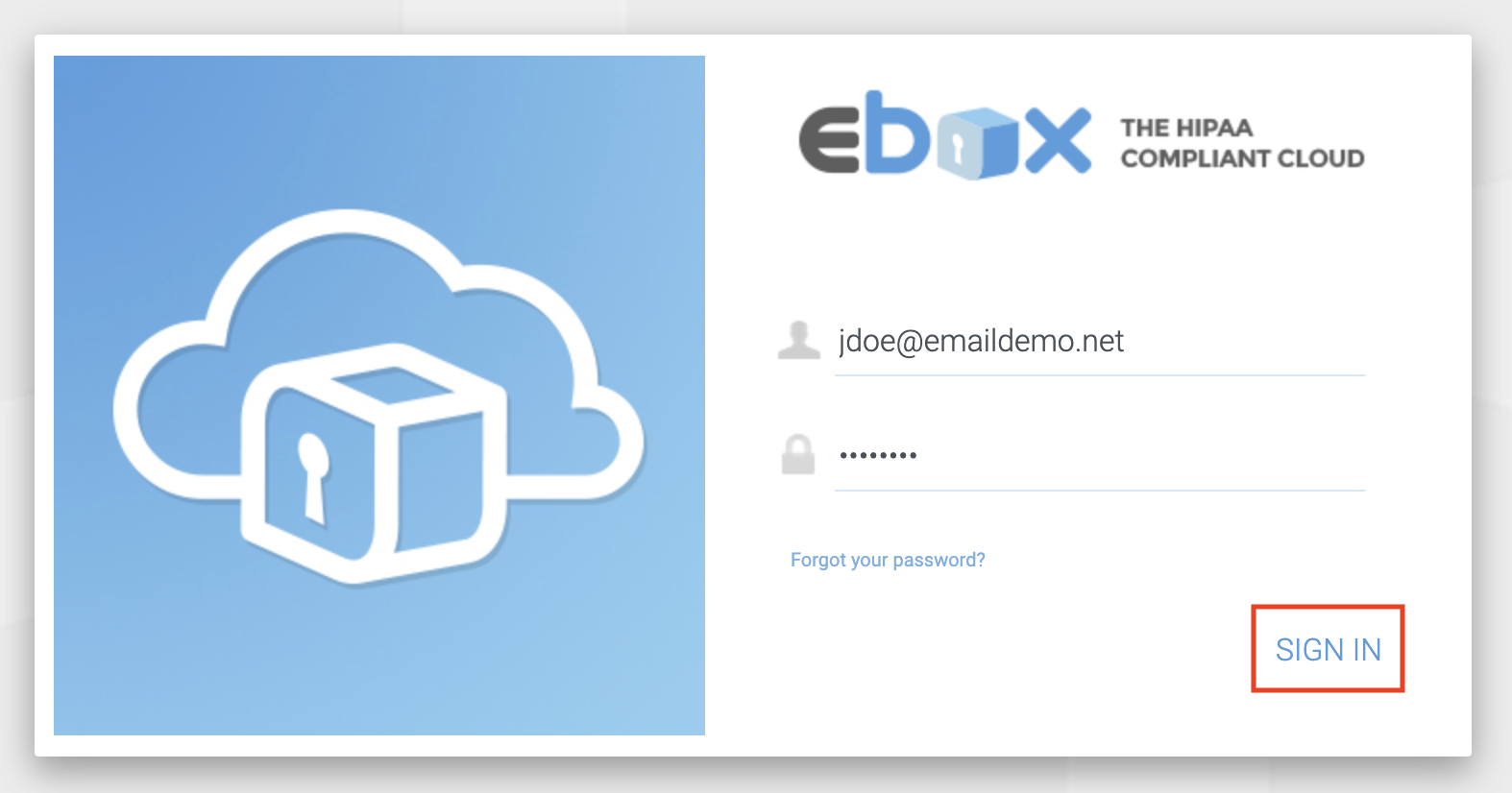 Step 2: Click the User Menu (top right) and select Download and install desktop client from the dropdown menu.
Step 3: Download and install the desktop software (select the bottom link)
Step 4: Click Open Security Preferences at the end of the installation
Step 5: Click the Lock icon at the bottom left
Step 6: Enter your password, click Unlock
Step 7: Click Allow
Step 8: Click OK
Step 9: Click Restart
Step 10: Open System Preferences, go into Users & Groups
Step 11: Click the Login Items tab, then the + button at the bottom
Step 12: Browse to Applications > Select Cloud Drive Mac Client > Click Add
Step 13: Click the Menu icon
Step 14: Go into Security & Privacy
Step 15: Click the Lock icon at the bottom left
Step 16: Enter your password, click Unlock
Step 17: Click Allow, restart your computer
Step 18: At this Login prompt, enter your eBox User Name and Password, click Login
Step 19: Click on the Notifications pop-up at the top right
Step 20: Go into Cloud Drive Mac Client, toggle ON Allow Notifications, then close
Step 21: Your eBox account is now attached to your computer as a Network Drive
There will be a shortcut placed on your desktop and top right menu
Frequently accessed files are stored in your 5GB eBox Cache, this allows quick access to those files. Files in the eBox Cache are accessible even if you don't have an internet connection, suitable for users in the field who work with a laptop offline. Whenever you re-establish an internet connection with our servers, the files from the laptop will sync to our servers.