Secure File Link uses a different URL format on the New Webmail compared to the Old Webmail.
If you had Public Links enabled with a time expiration set to None (leaving the link active forever) in our previous webmail, those links were not carried over.
This resulted in the same URL link for all your public files, specifically pointing to your first file.
To fix this, you must go into each file displaying Public (Forever) and reset the URL link.
Step 1: Go into Secure File Link Storage in the top menu
Click on a file showing Public (Forever)

Step 2: Toggle OFF Enable Public Access
Click Save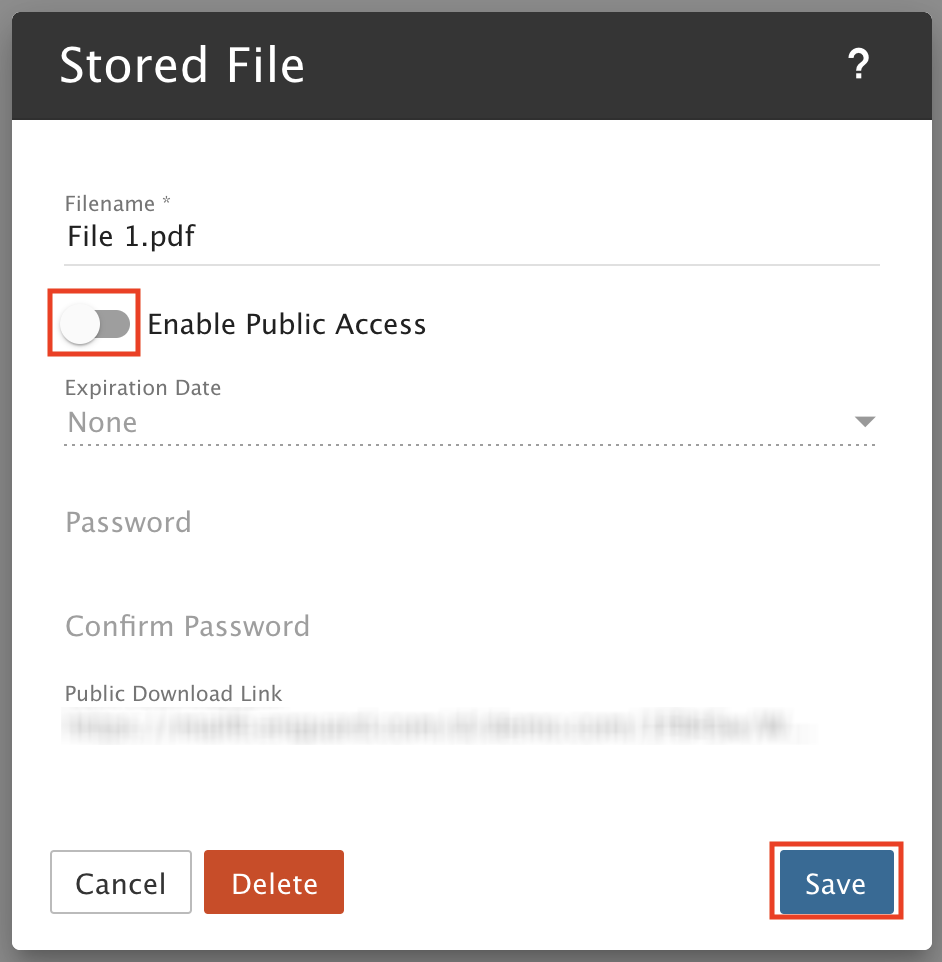 Step 3: Make sure it now shows as Private
Click on the file to open it again
Step 4: Toggle ON Enable Public Access
Click Save
Your file will now have a unique link generated pointing to it.