EnGuard previously provided Exchange ActiveSync for Outlook 2016 to synchronize email, calendar, contacts, and tasks to our Webmail and your Mobile Device for Plan Three customers.
Microsoft has officially removed Exchange ActiveSync support in all versions of Outlook: https://support.microsoft.com/en-us/help/2859522/outlook-does-not-support-connections-to-exchange-by-using-activesync
If you are currently connected via Exchange ActiveSync with Outlook 2016, it has stopped working. We have replaced Exchange ActiveSync with our new Outlook Sync feature.
This tutorial will show you how to add an Outlook Sync Email Account and remove the Exchange ActiveSync account from Outlook.
Step1: Follow this tutorial to add an Outlook Sync Email Account to Outlook: https://support.enguard.com/945116-Outlook-2016---Outlook-Sync-Setup
Step 2: Close Outlook

Step 3: Open the Control Panel in Windows
Select View by: Large icons on the top right dropdown
Click on Mail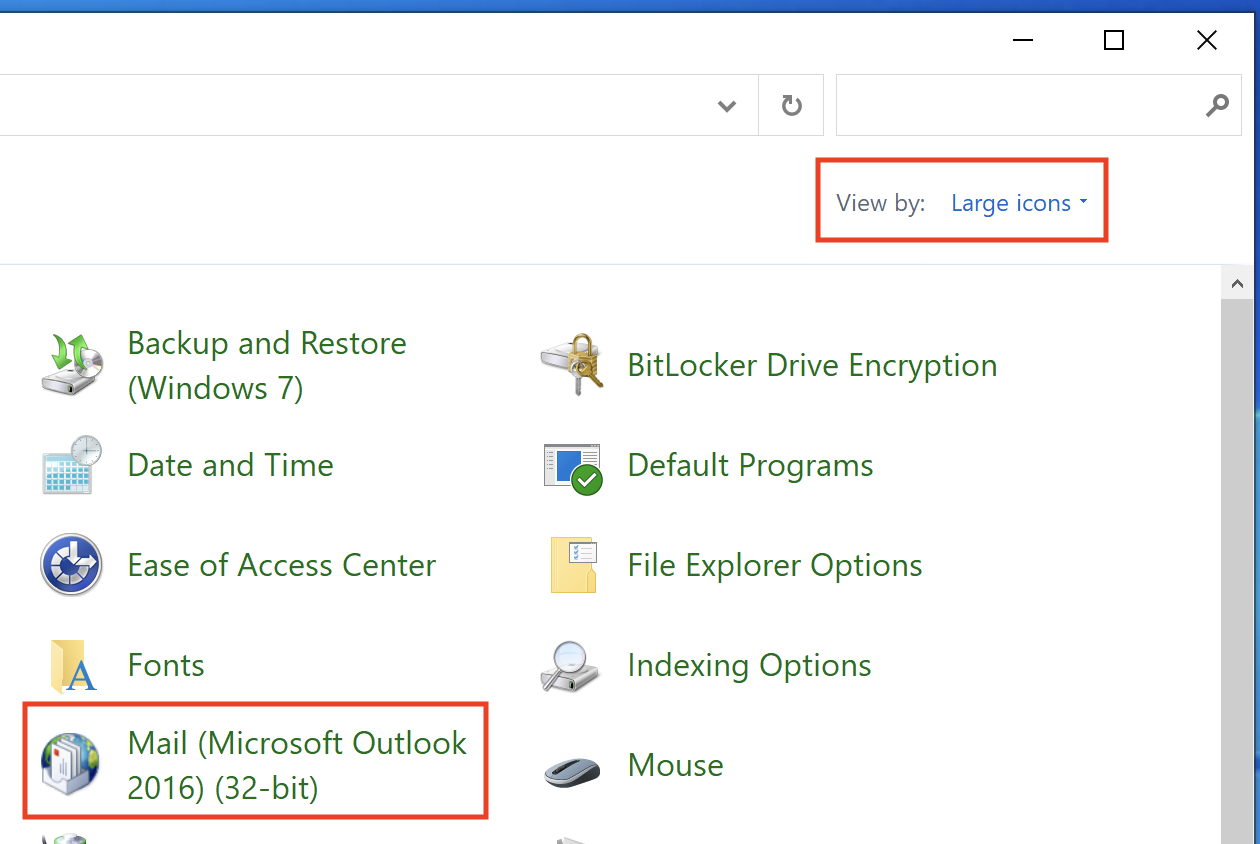 Step 4: Click E-mail Accounts...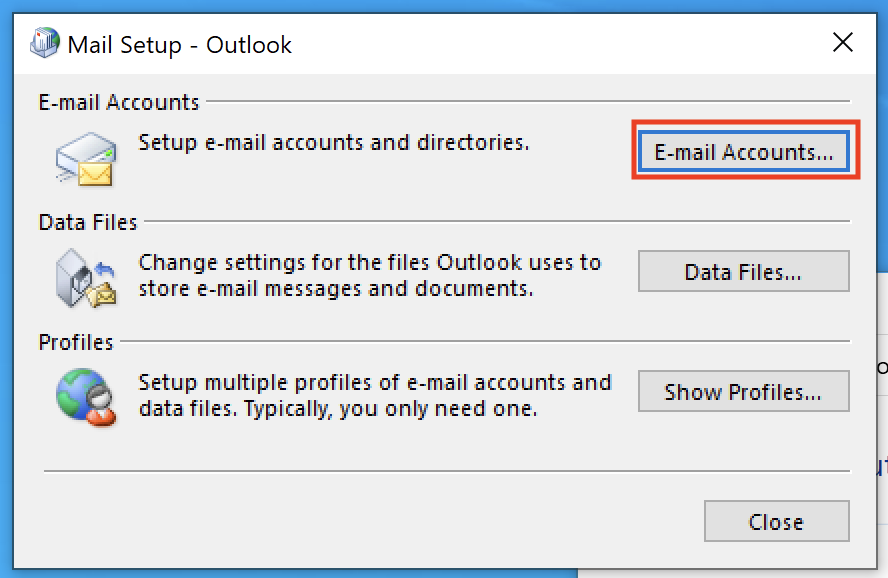 Step 5: Select the IMAP/SMTP account
Click Set as Default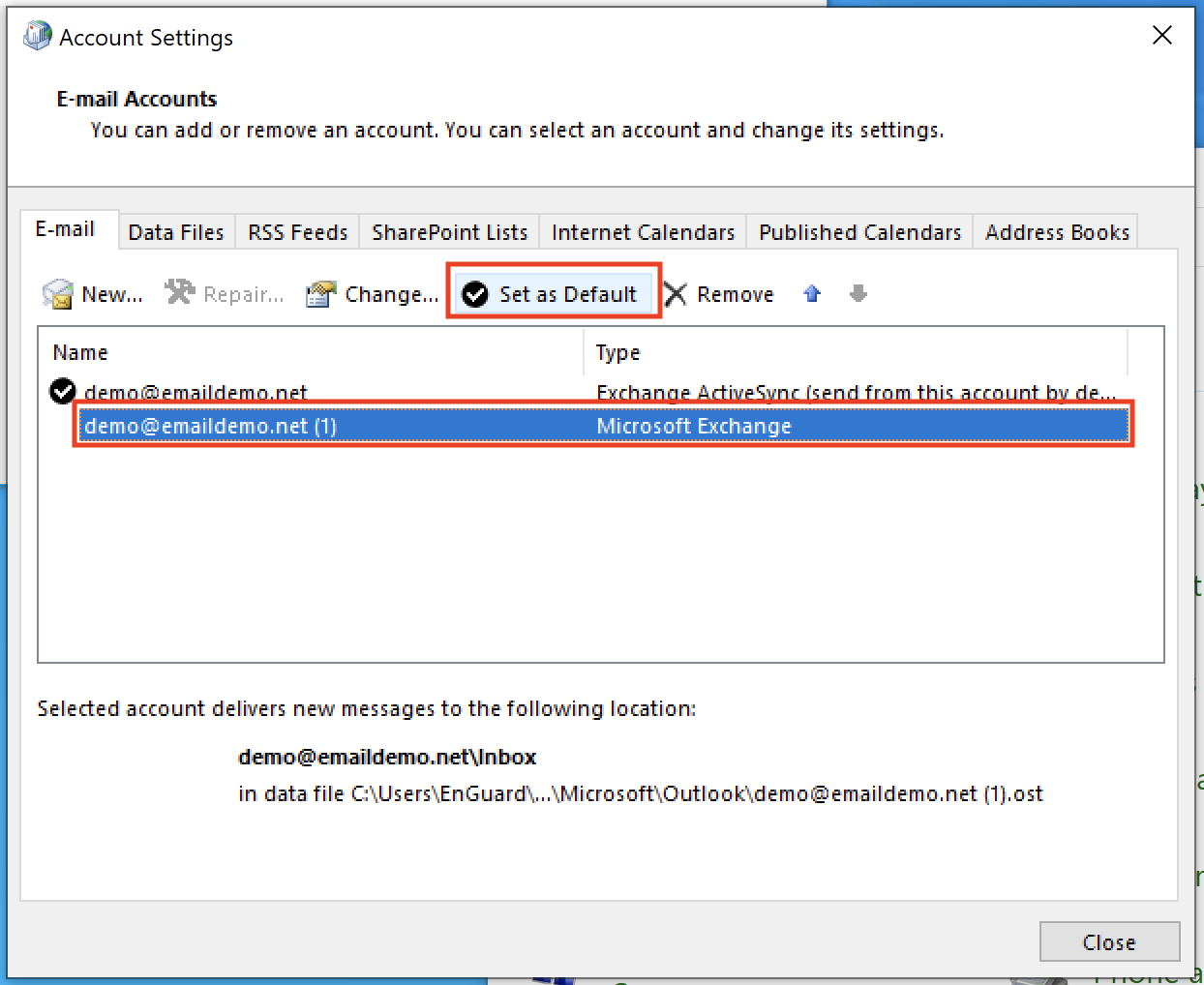 Step 6: Select the Exchange ActiveSync account
Click Remove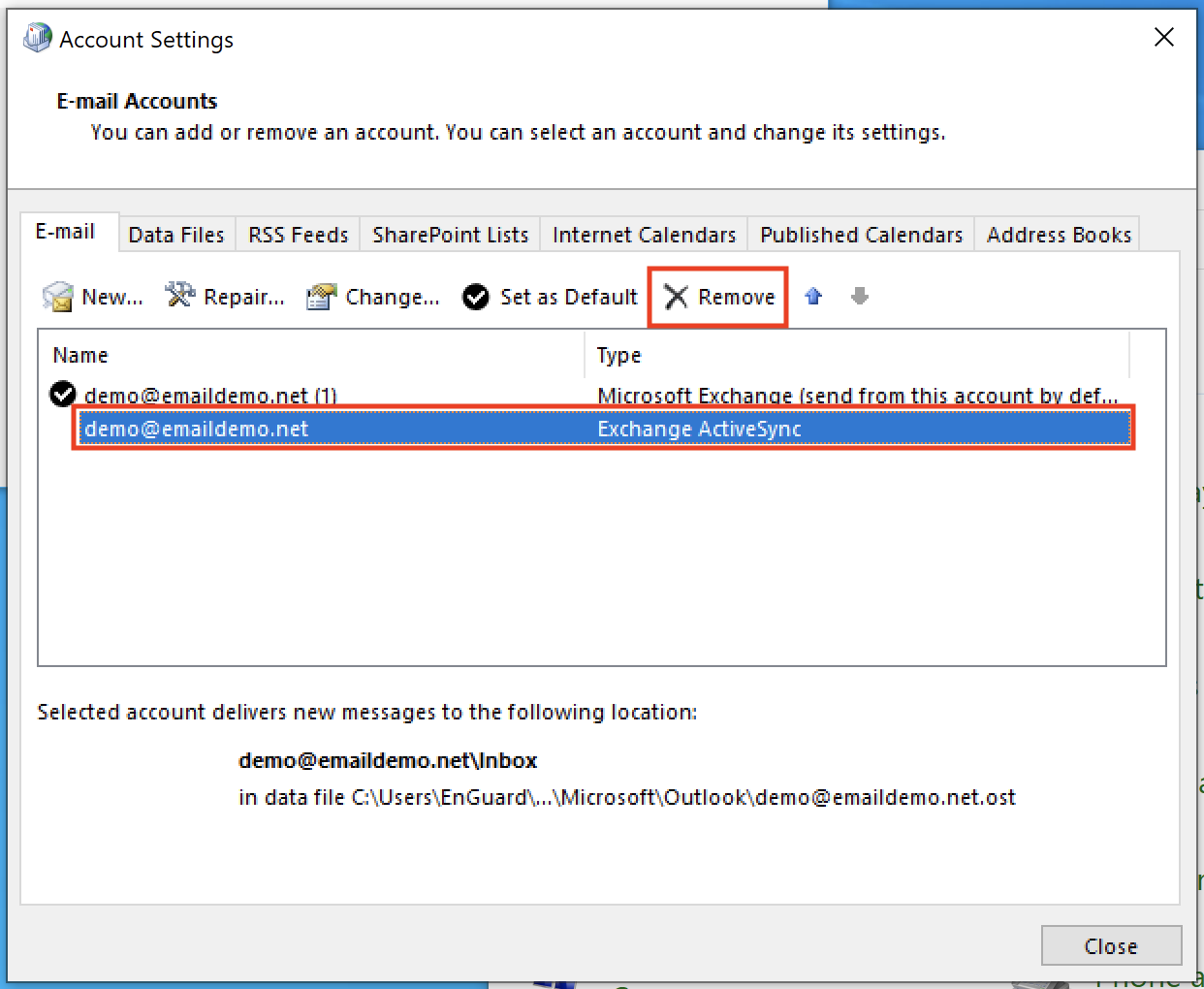 Step 7: Click Yes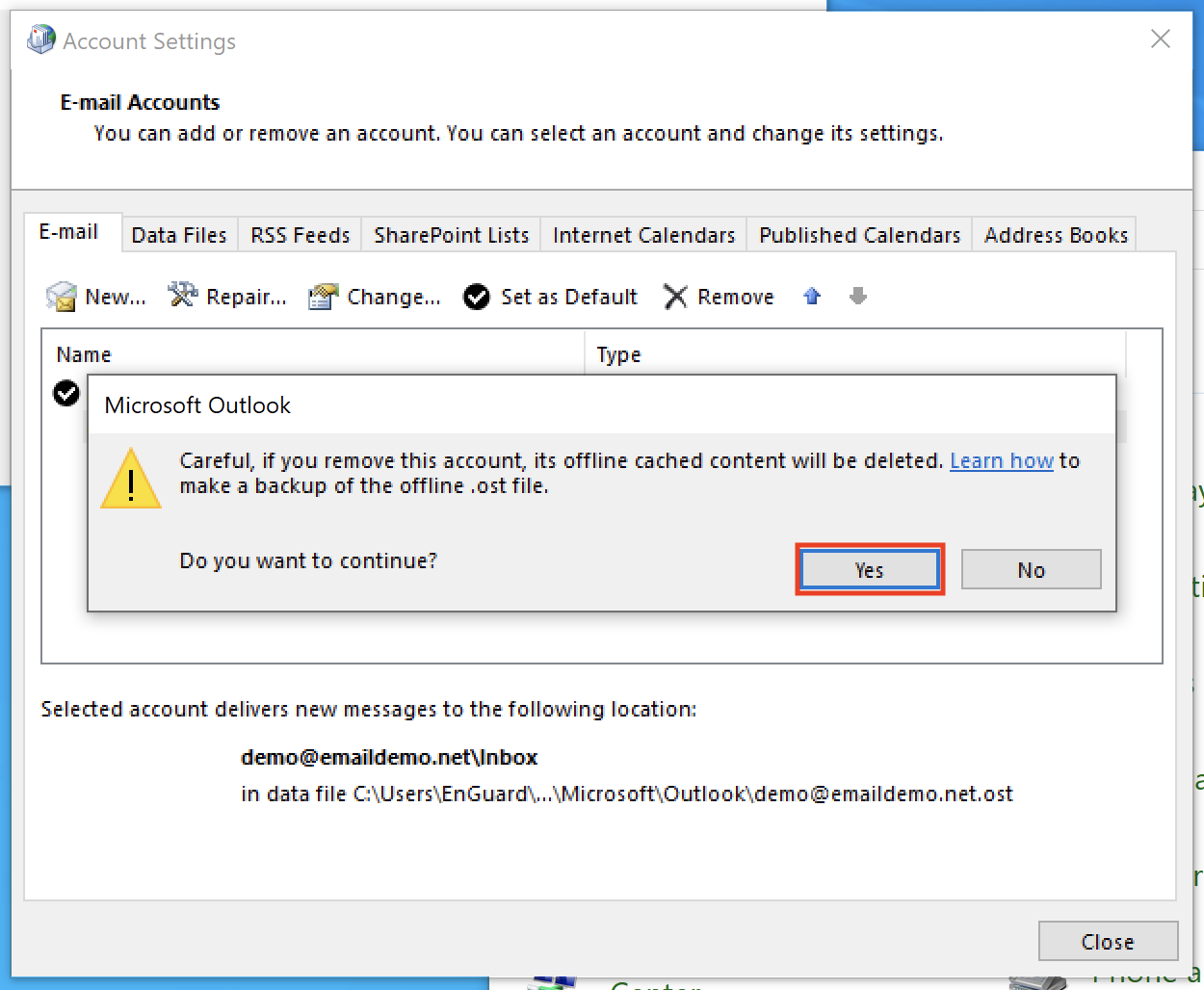 Step 8: Click Close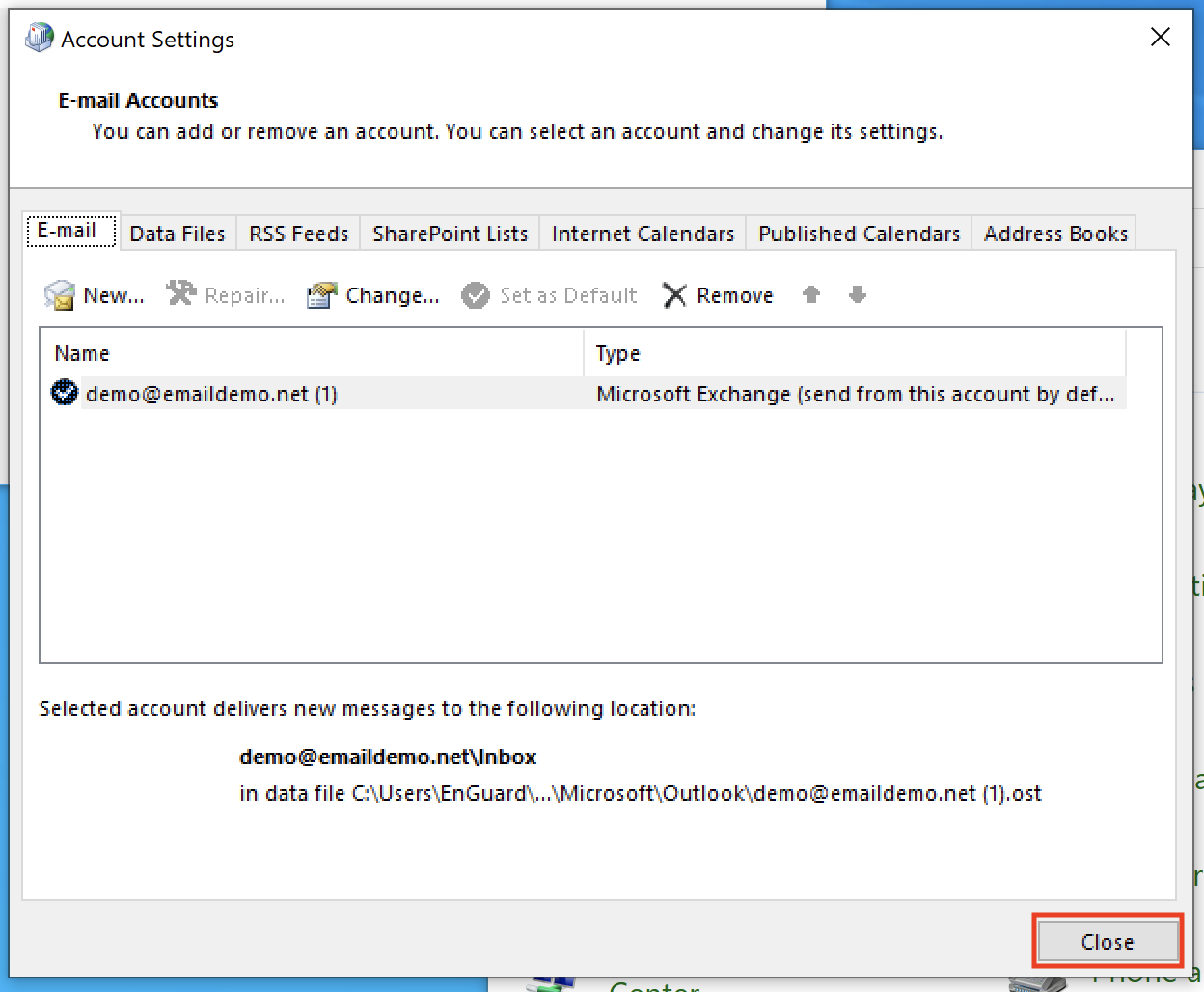 Step 9: Click Close
Step 10: Login to Webmail
Go into the Settings menu
Select Connectivity in the left menu
Under Synchronized Devices, click on WindowsOutlook15 (EAS)

Step 11: Click Delete