This tutorial will show you how to setup your EnGuard IMAP Email Account in Outlook 2016.
Screenshots are for reference only. Please read the instructions at each step.
Step 1: If you are adding an email account to Outlook for the first time, you will see this prompt.
Click Next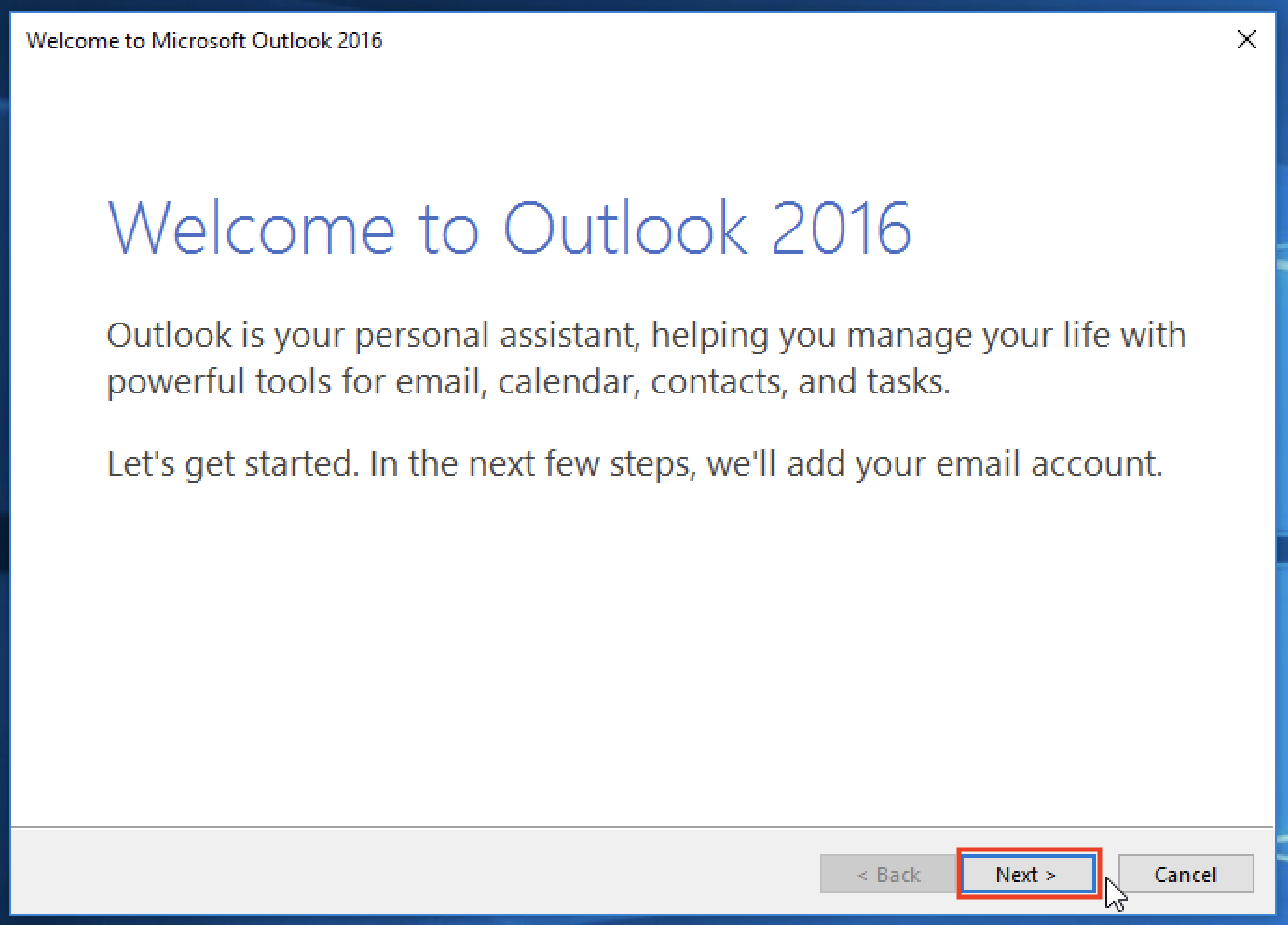 Click Next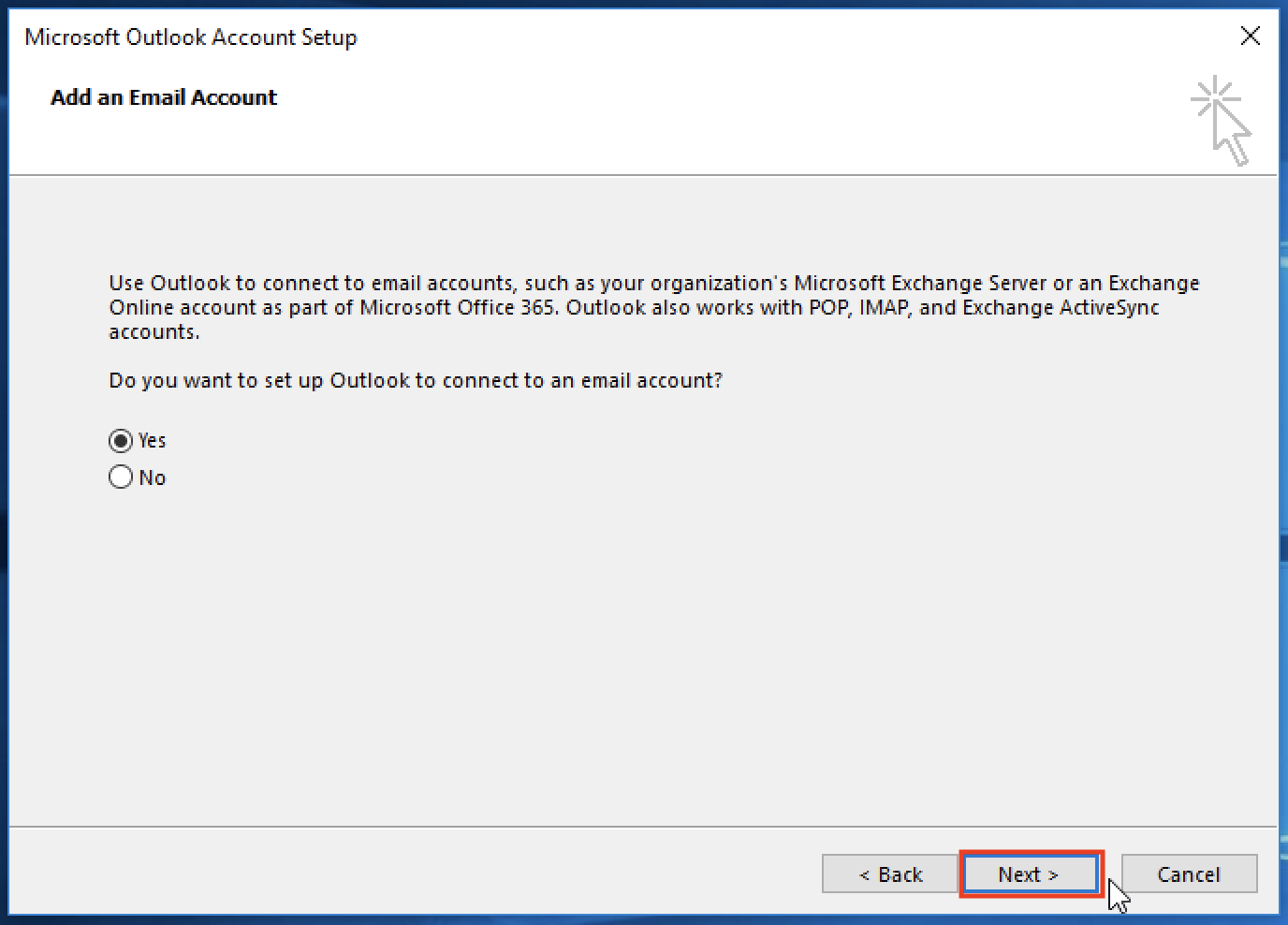 If you are adding an additional email account to Outlook, click on File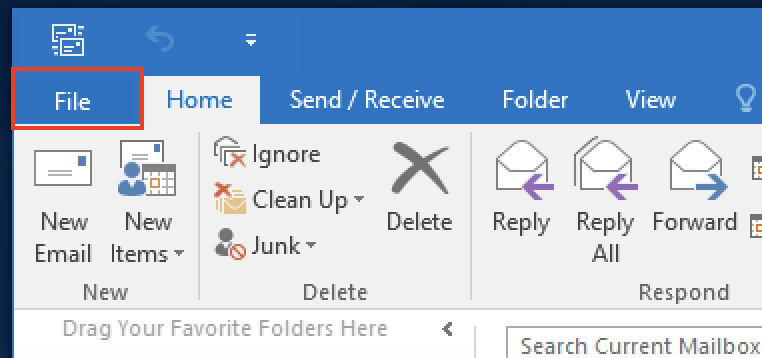 Click Add Account
Step 2: Fill in the following details.
A) Enter your name, this will be the displayed on all outgoing messages (what recipients see)
B) Enter your email address
C) Enter your password twice
Click Next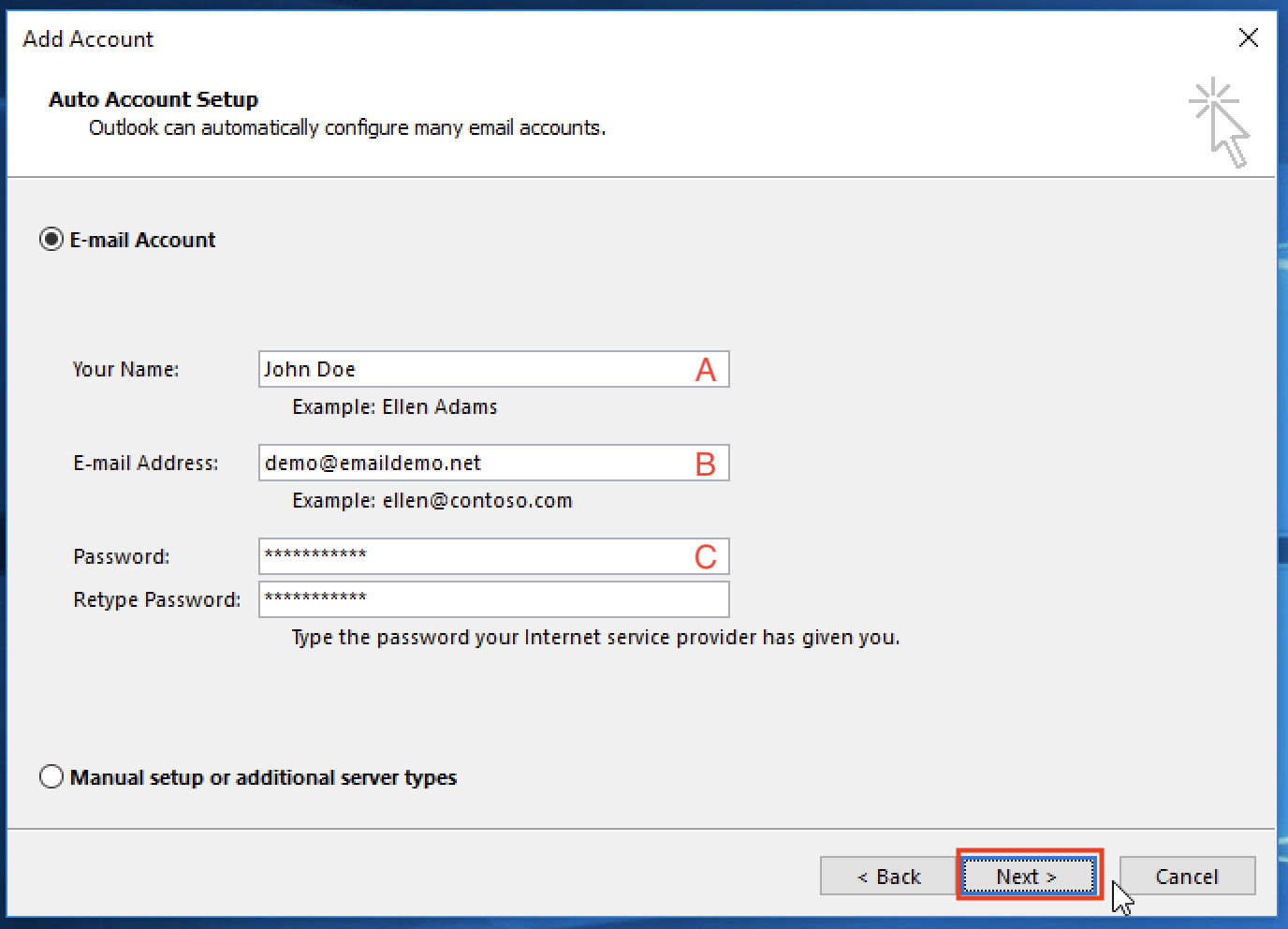 Step 3: Check the box for Don't ask me about this website again
Click Allow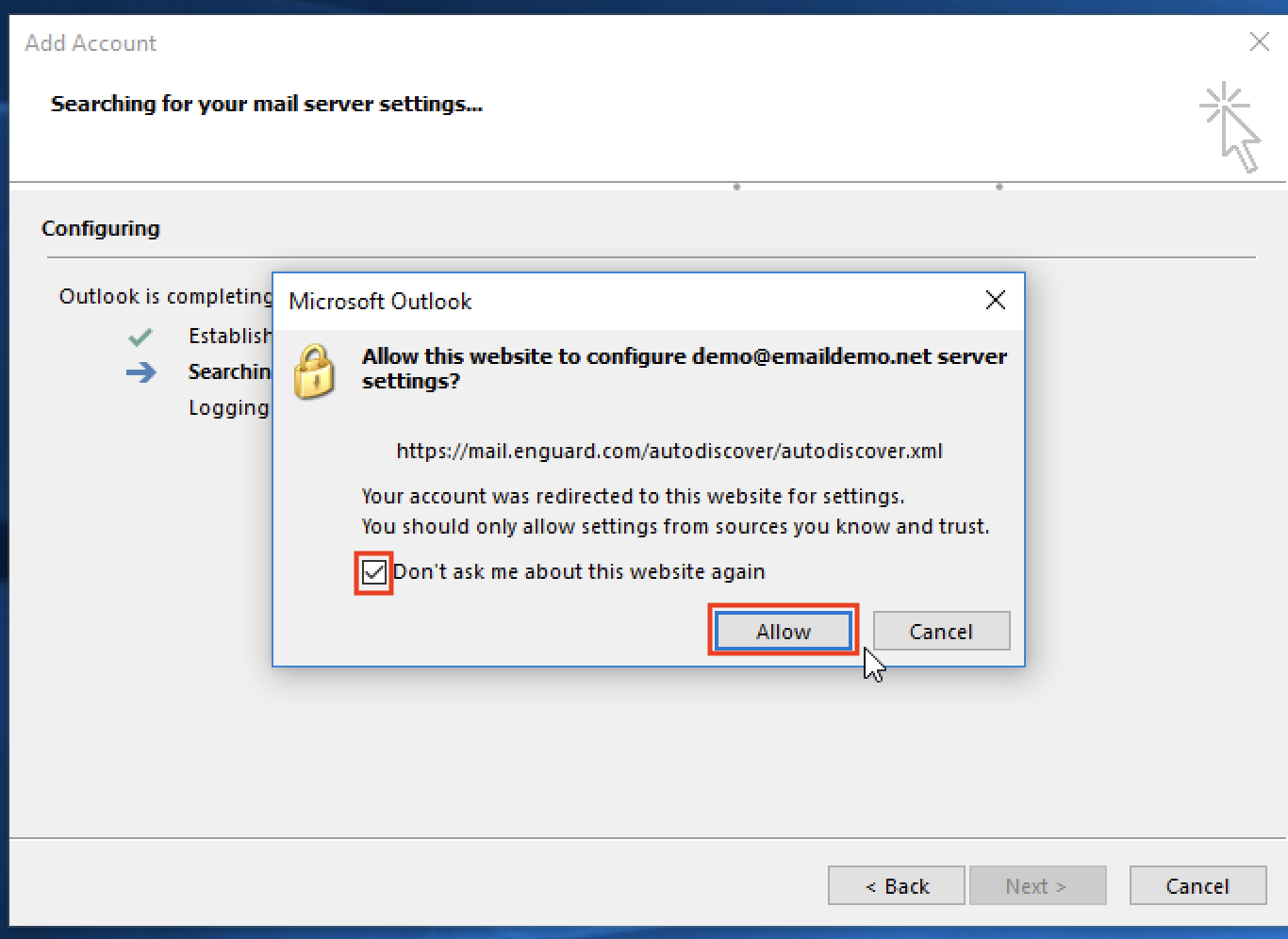 Step 4: Check the box for Change account settings
Click Next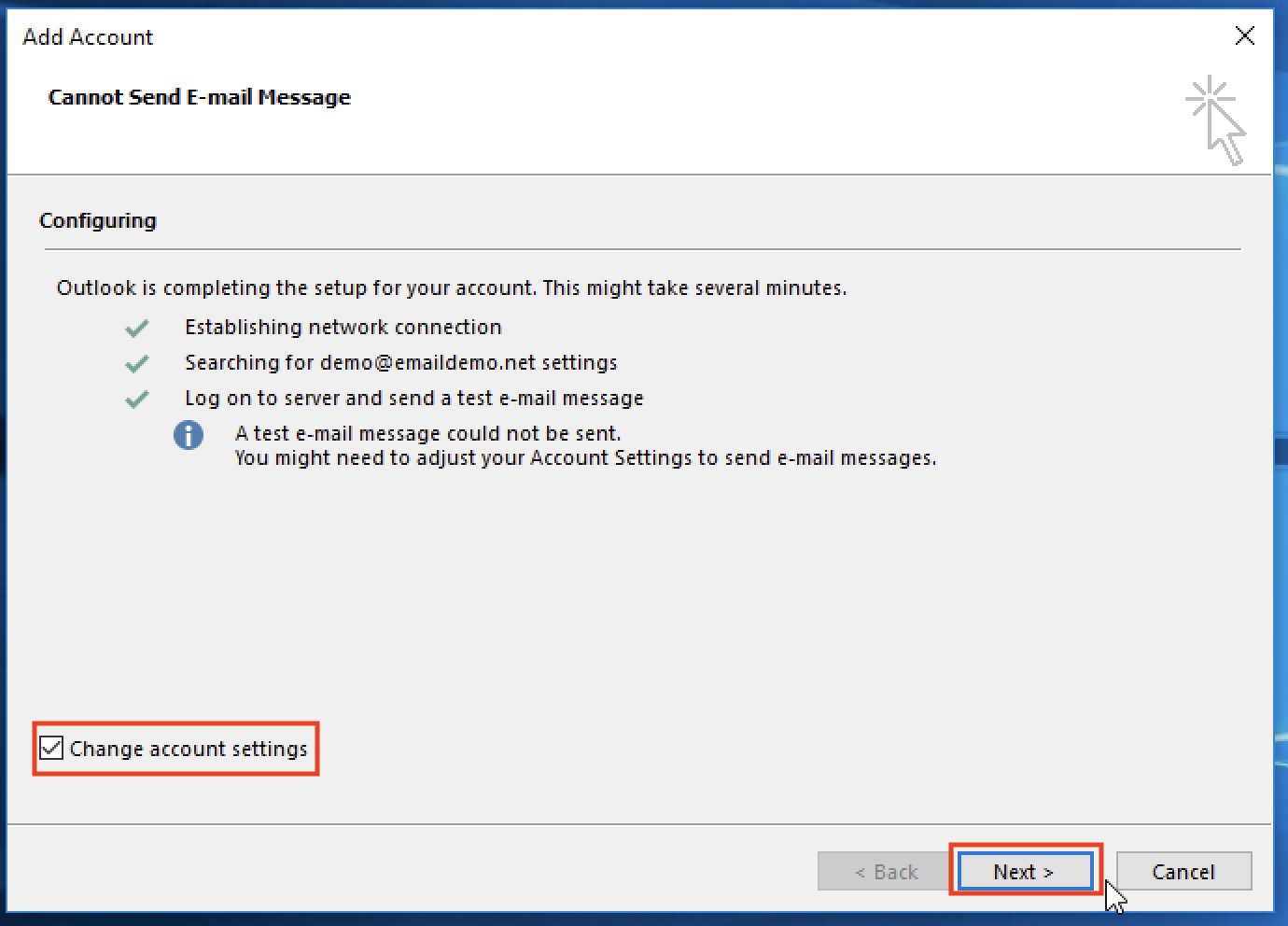 Step 5: Click More Settings ...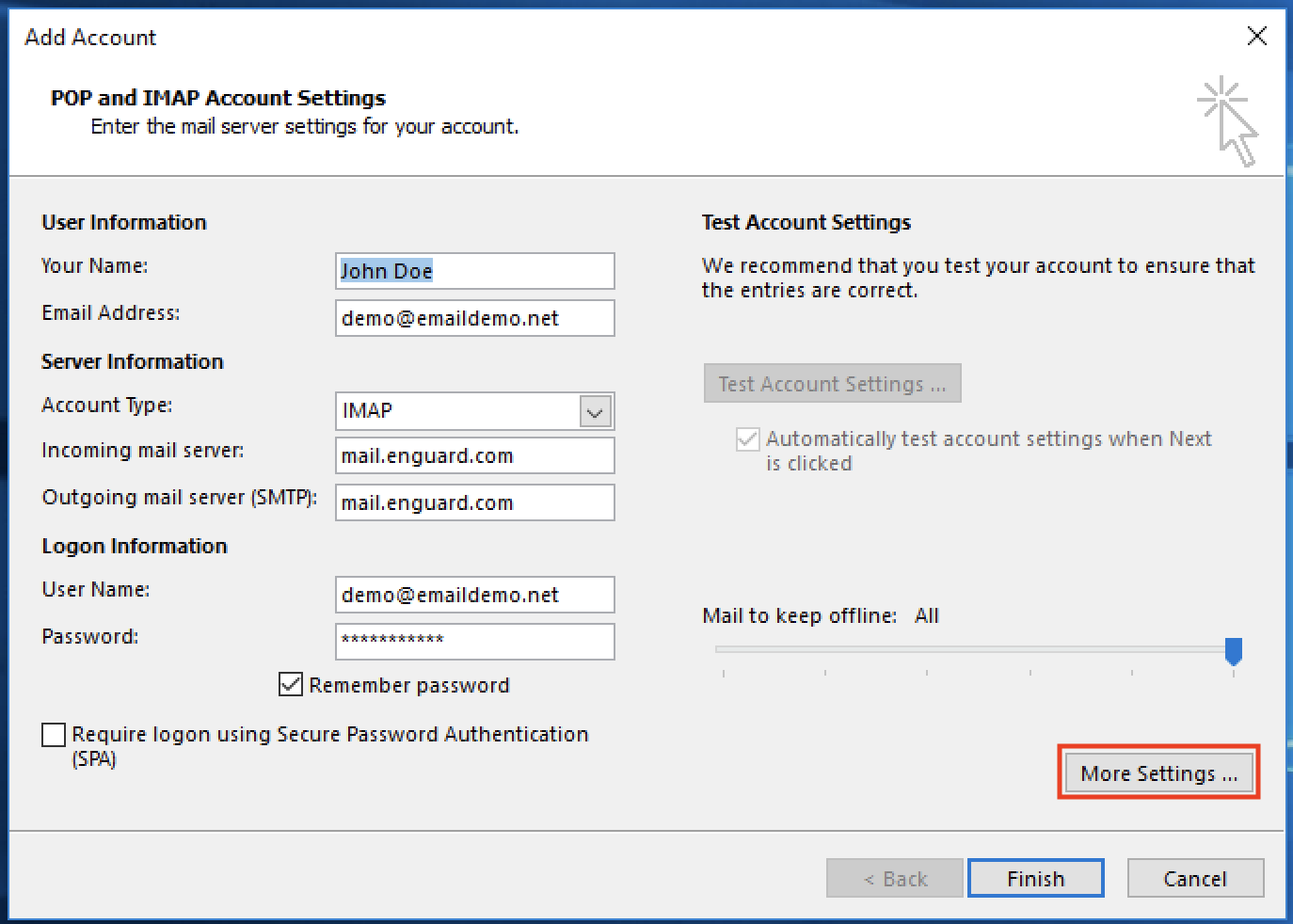 Step 6: Go into the Advanced tab
Set Outgoing server (SMTP) to port: 587
Select STARTTLS from the Use the following type of encrypted connection dropdown
Click OK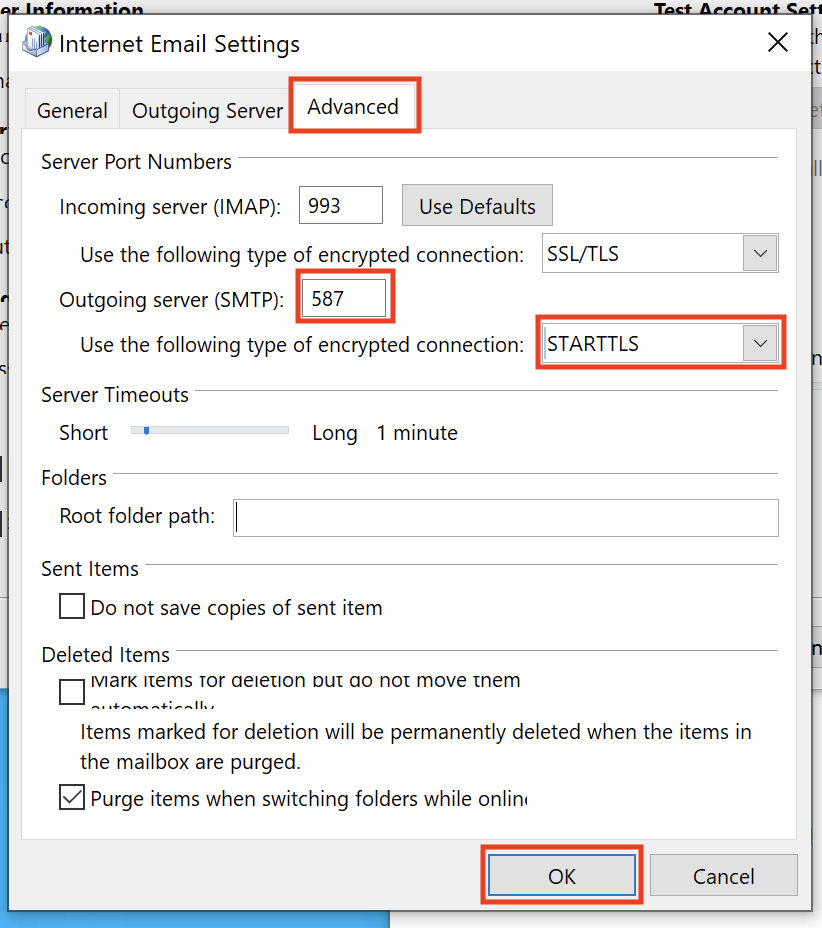 Step 7: Click Finish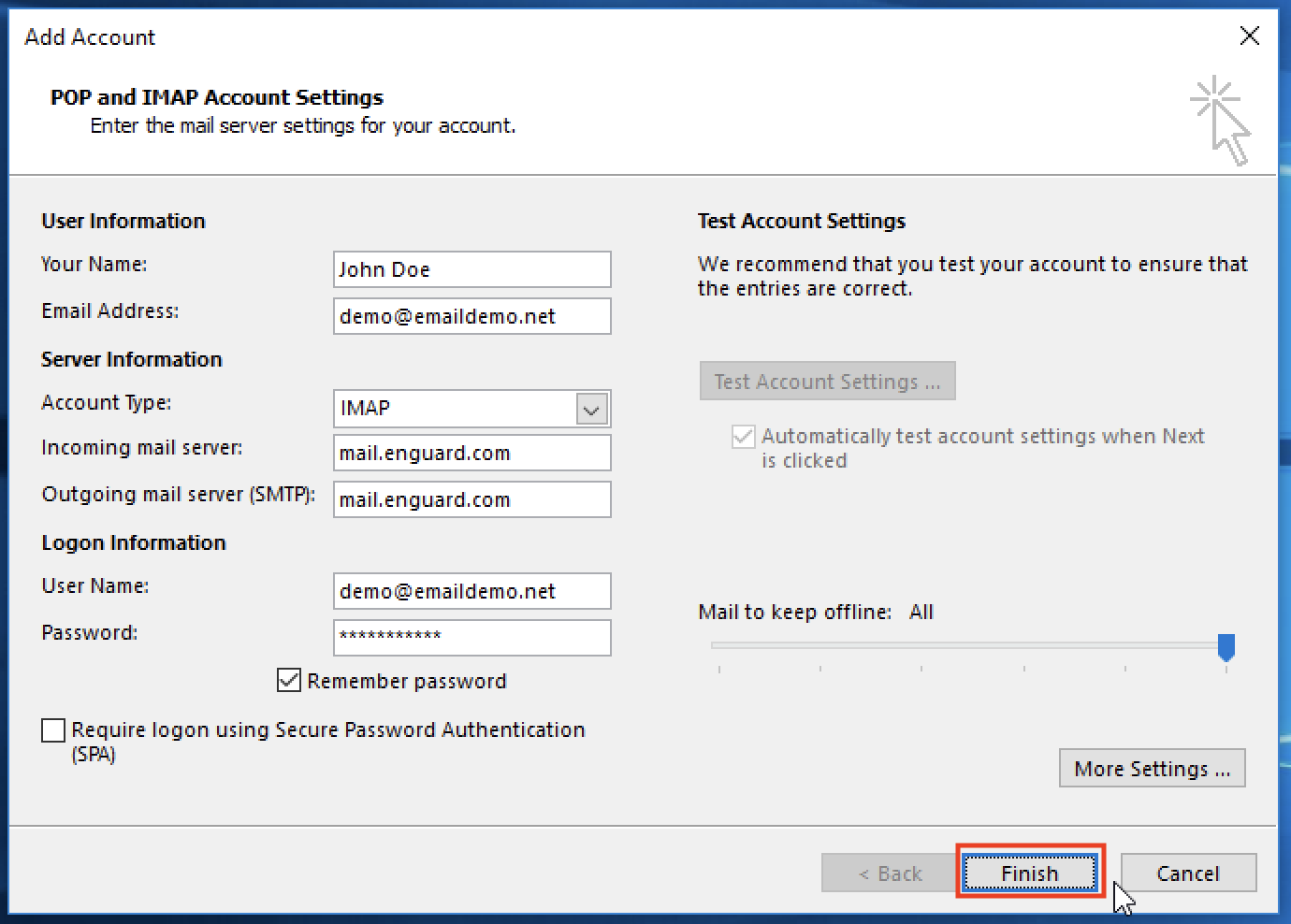 Step 8: Click Close