Outlook Sync may sometimes fall out of sync with EnGuard servers after Windows Updates, Office Software Updates, or EnGuard System Updates.
This tutorial will show you how to reset the Outlook Sync account in Outlook 2019 / Microsoft 365.
Step 1: Close Outlook

Step 2: Open the Control Panel in Windows
Select View by: Large icons on the top right dropdown
Click on Mail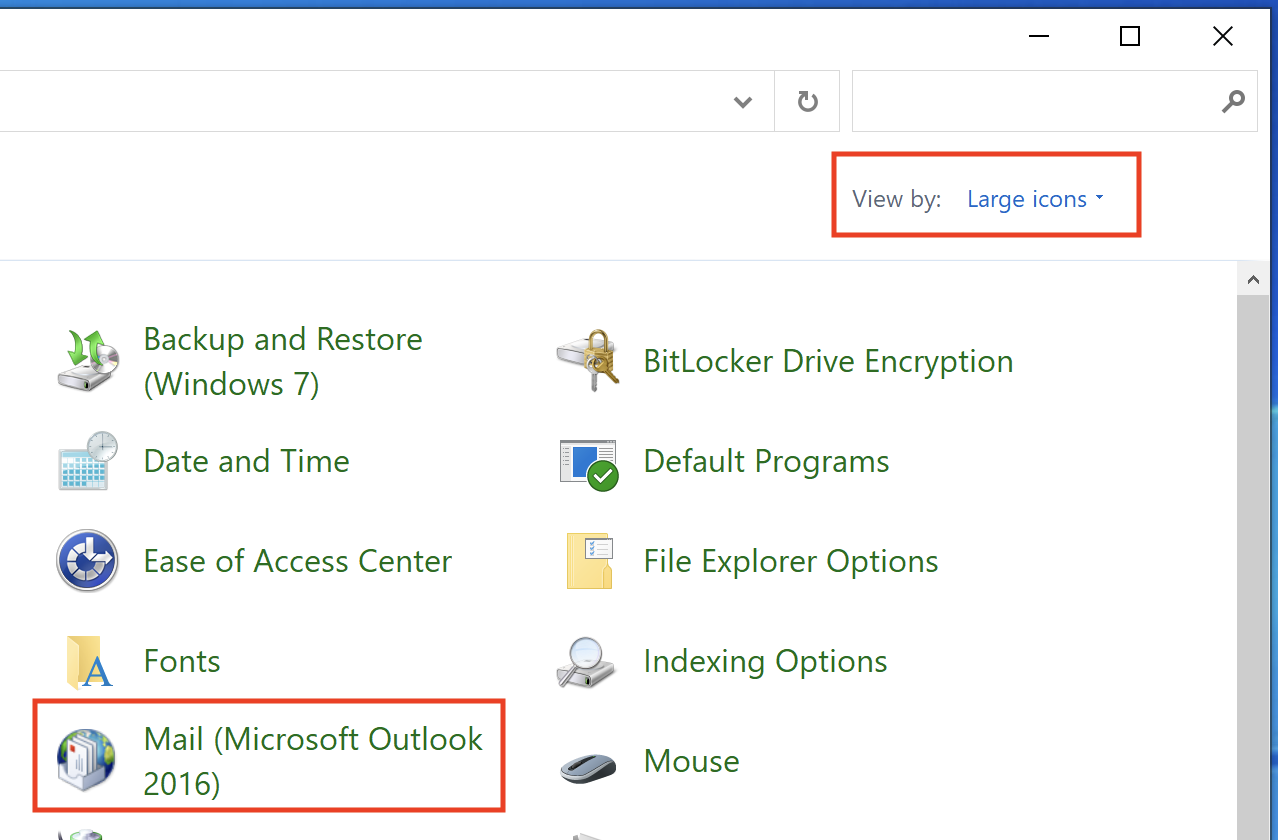 Step 3: Click Email Accounts...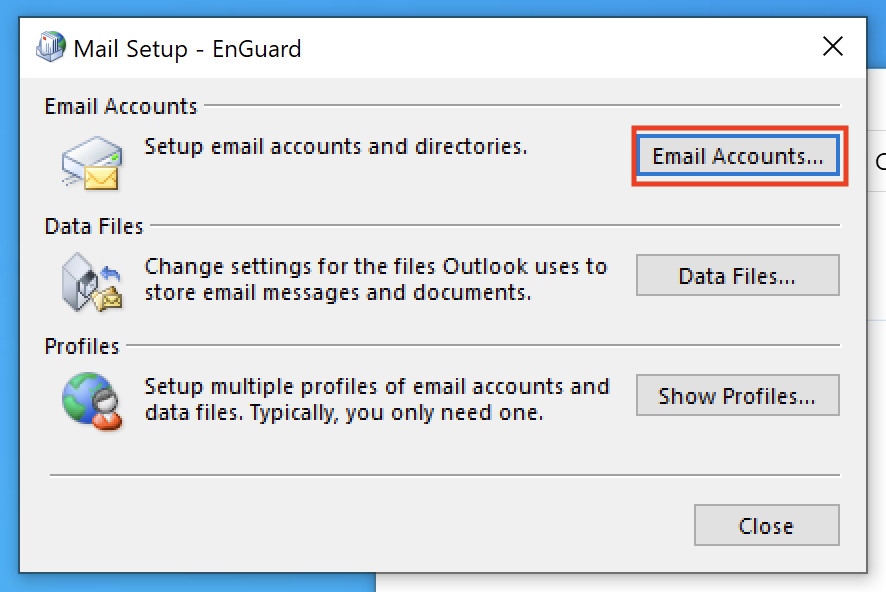 Step 4: Click the Data Files tab, then click Add...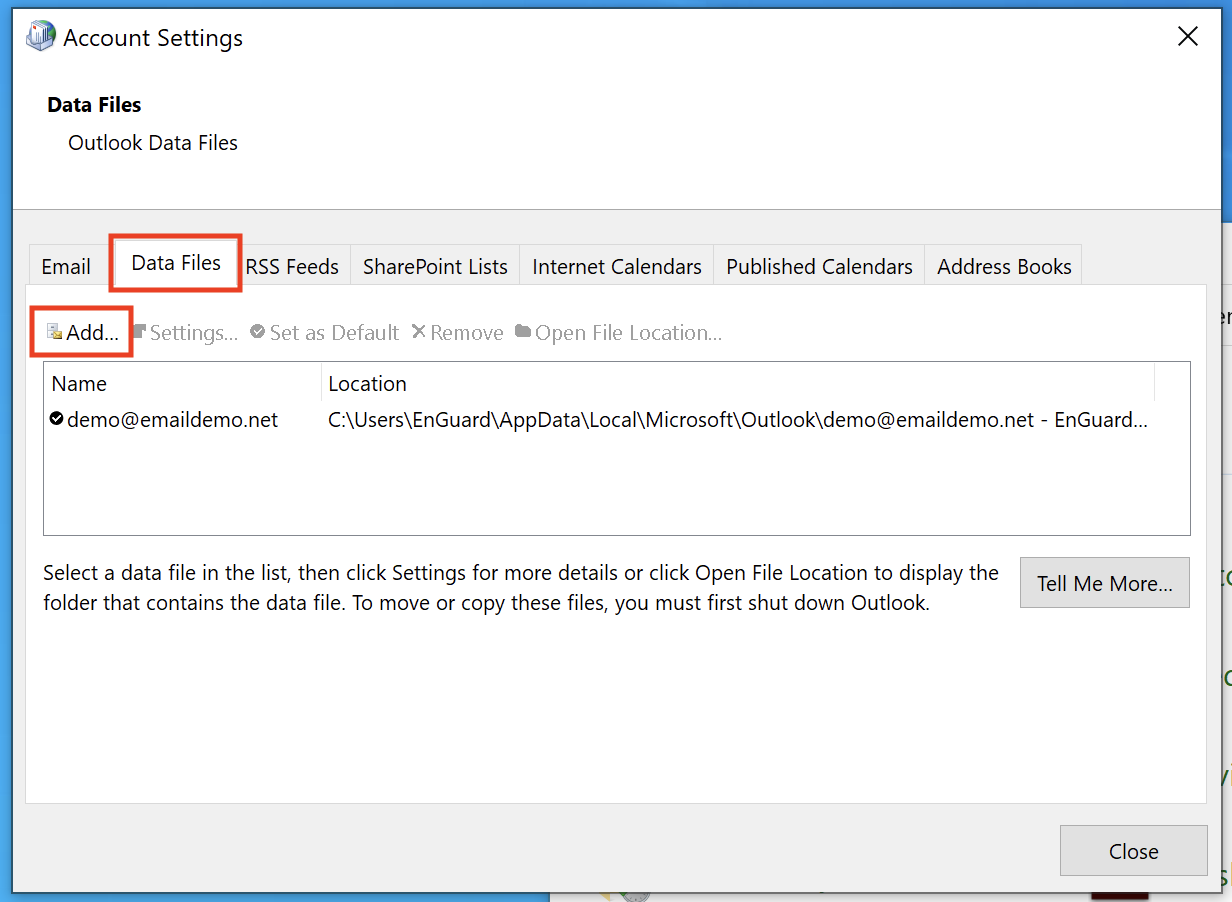 Step 5: Select a folder to save the file to, click OK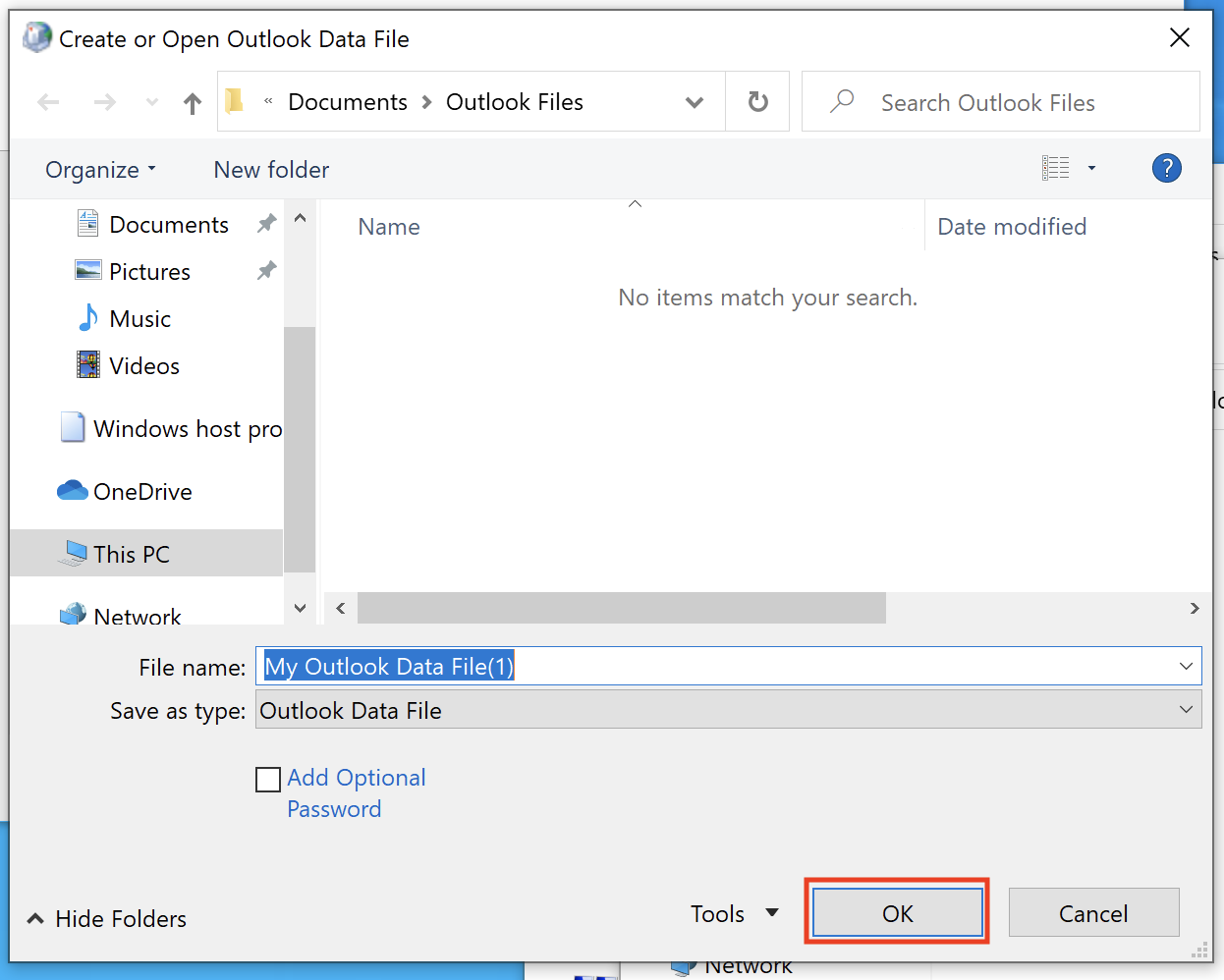 Step 6: Click Email tab, select the email account, click Remove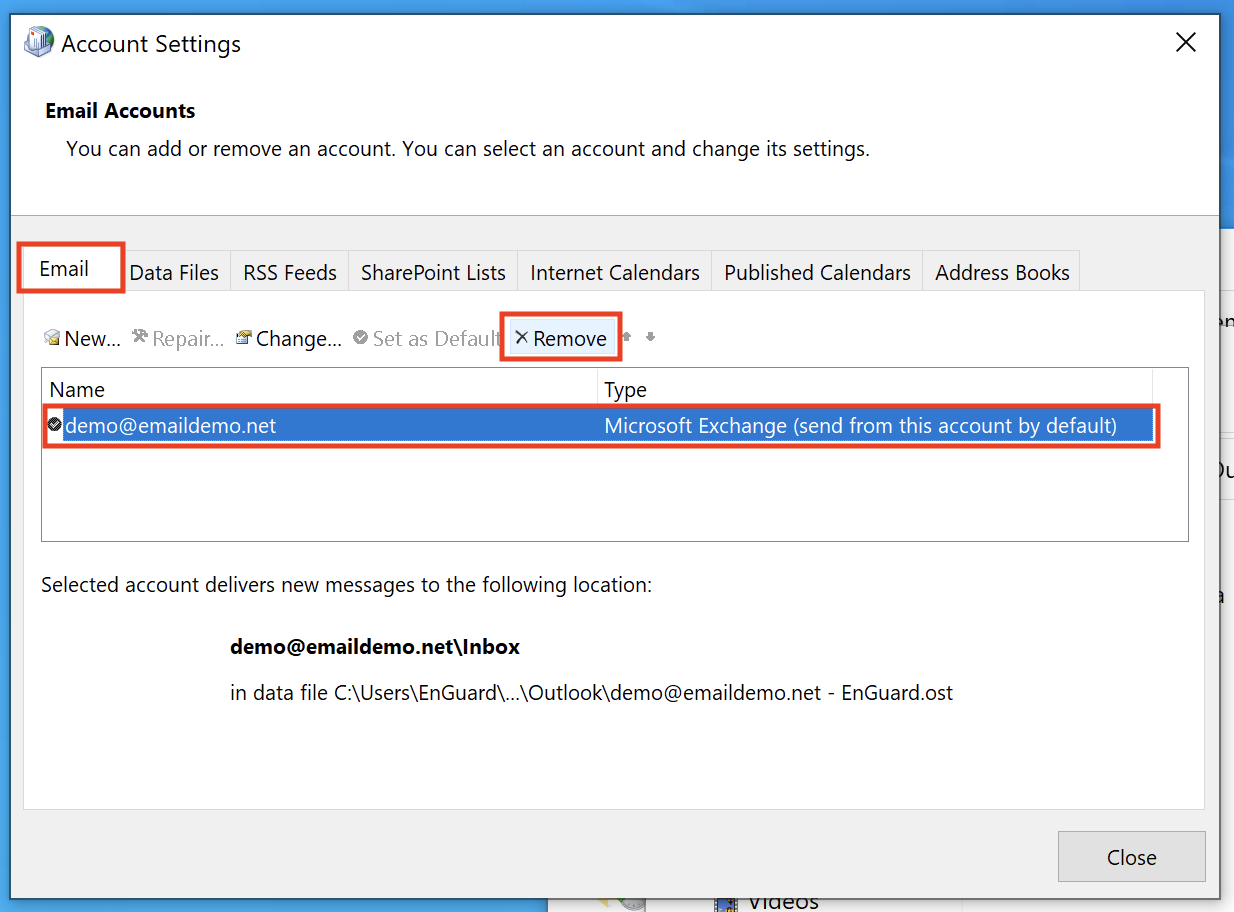 Step 7: In Webmail, go to Settings => Connectivity => Open EWS

Step 8: Click Delete
Step 9: Click Delete
Step 10: Open Outlook (MAPI)

Step 11: Click Delete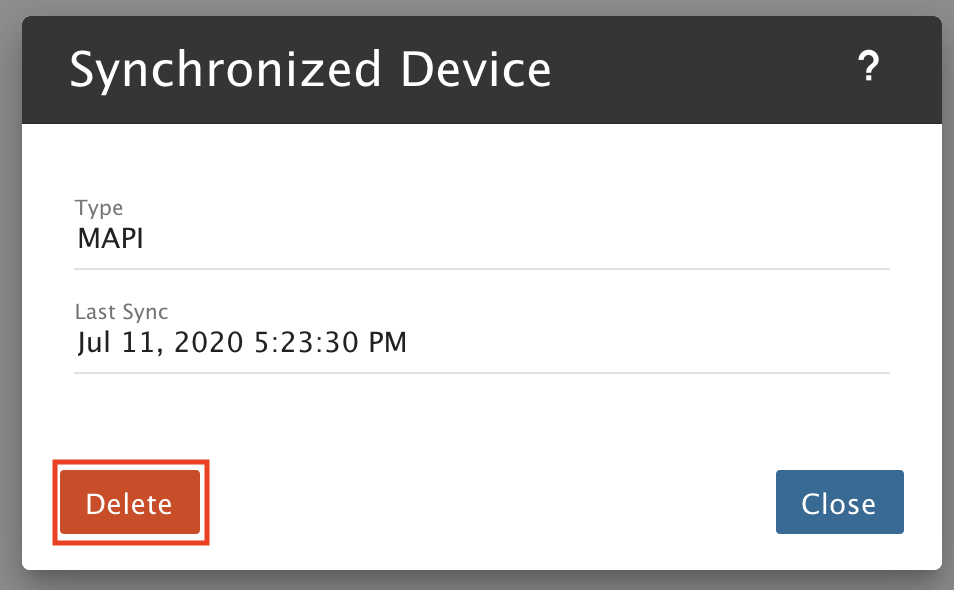 Step 12: Click Delete
Step 13: Click New
Step 14: Fill in the following details.
A) Enter your name, this will be the displayed on all outgoing messages (what recipients see)
B) Enter your email address
C) Enter your password twice
Click Next
Step 15: Click Finish
Step 16: Click OK
Step 17: Click Close
Step 18: Click Close
Step 19: Open Outlook, wait for folders to update, leave it open until it only says All folders are up to date.
(May take a few hours depending on how much data you have)
Restart Outlook when initial syncing is finished.