Outlook Sync is a feature exclusively available on our Enterprise Plan.
It will synchronize email, calendar, contacts, and tasks with our Webmail.
Outlook Sync will also give you access to Shared Calendars from our Webmail.
Combined with our Mobile Sync feature, your Mobile Device, our Webmail, and Outlook will be completely in sync (example: add a calendar appointment on your Phone and it will show up in Webmail and Outlook or add a calendar appointment in Outlook and it will show up in Webmail and your Phone).
This tutorial will show you how to setup your EnGuard Outlook Sync Email Account in Outlook 2016.
Screenshots are for reference only. Please read the instructions at each step.
Step 1: If this is the first time you are setting up Outlook with our service, please perform this step: Click Here
Step 2: If you are adding an email account to Outlook for the first time, you will see this prompt.
Enter your email address
Click Connect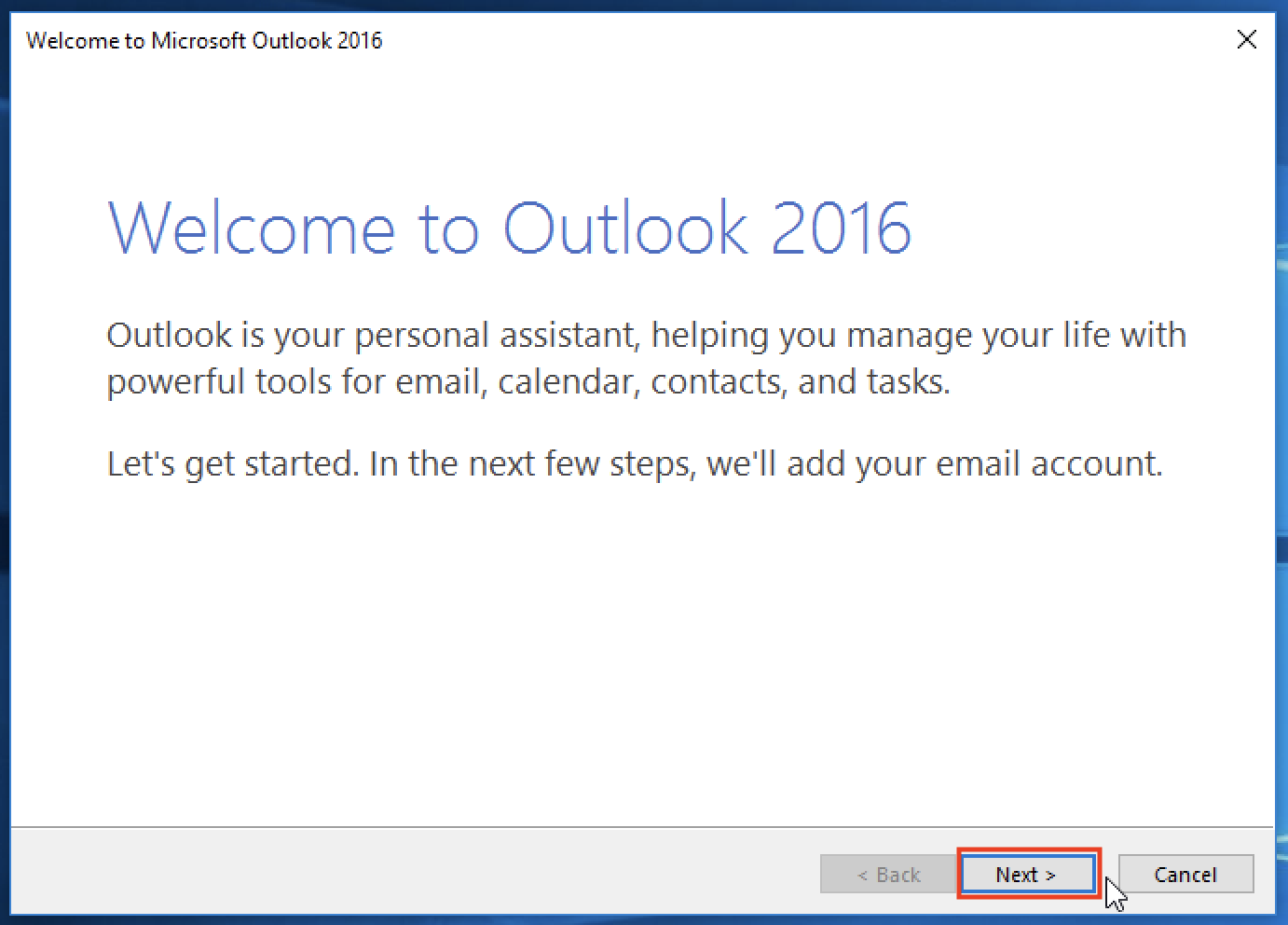 Click Next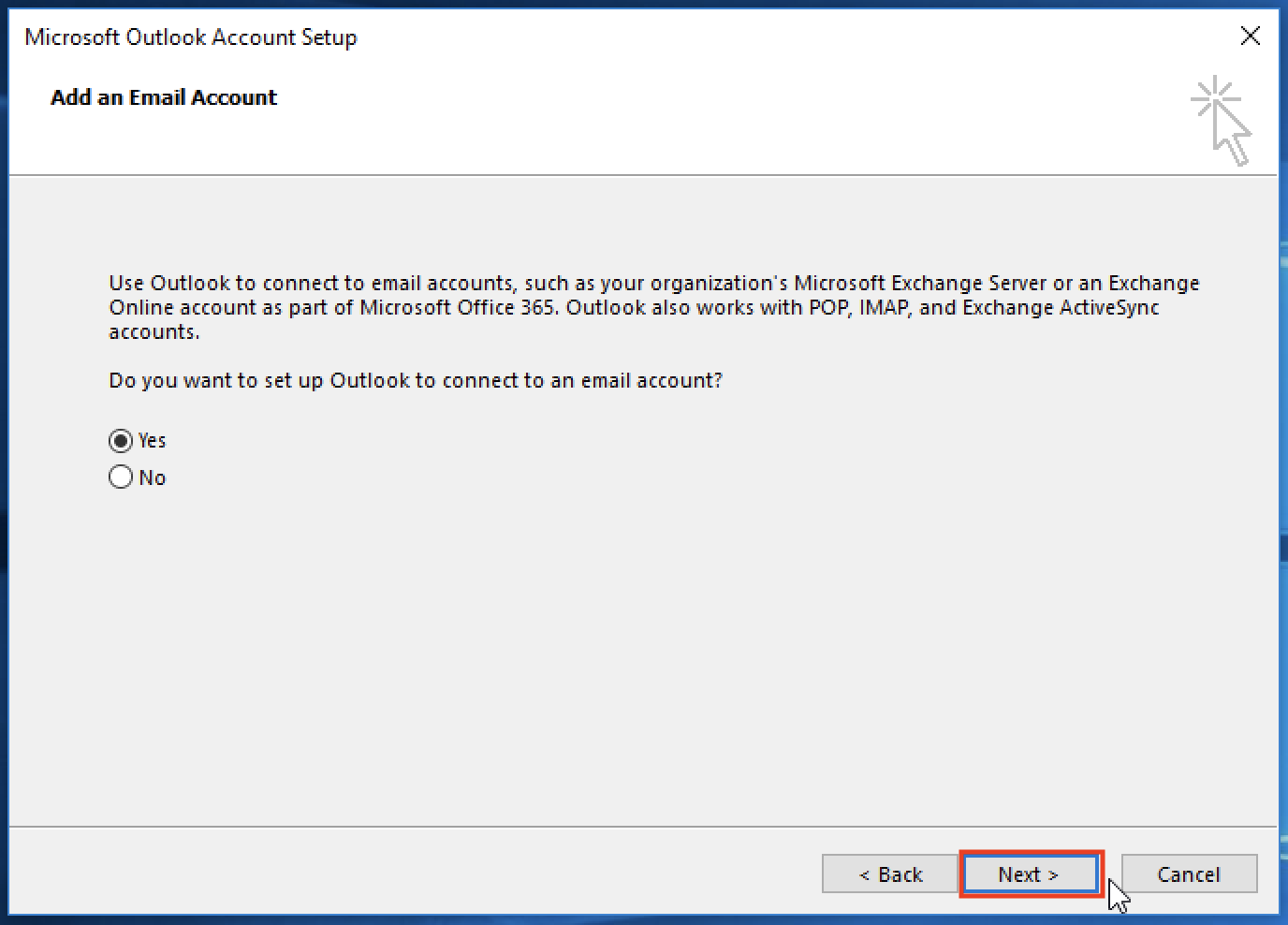 If you are adding an additional email account to Outlook, click on File
Click Add Account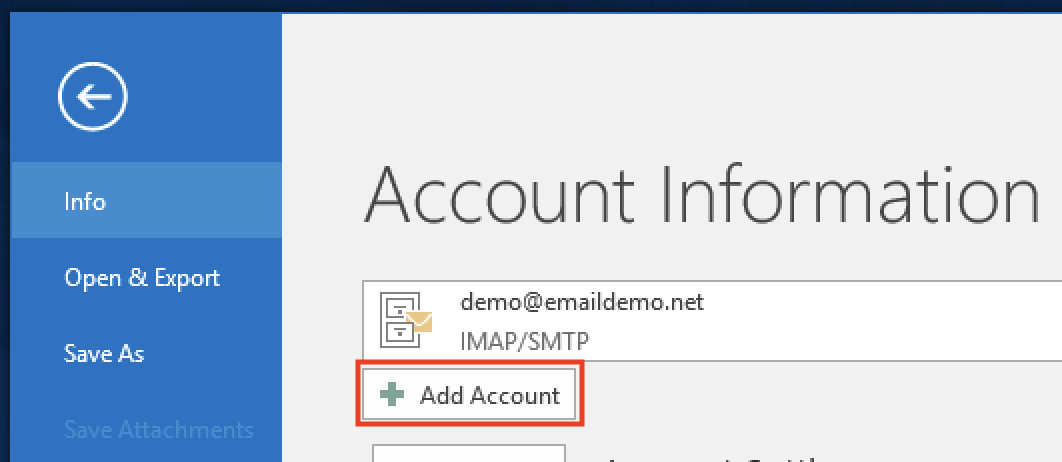 Step 3: Fill in the following details.
A) Enter your name, this will be the displayed on all outgoing messages (what recipients see)
B) Enter your email address
C) Enter your password twice
Click Next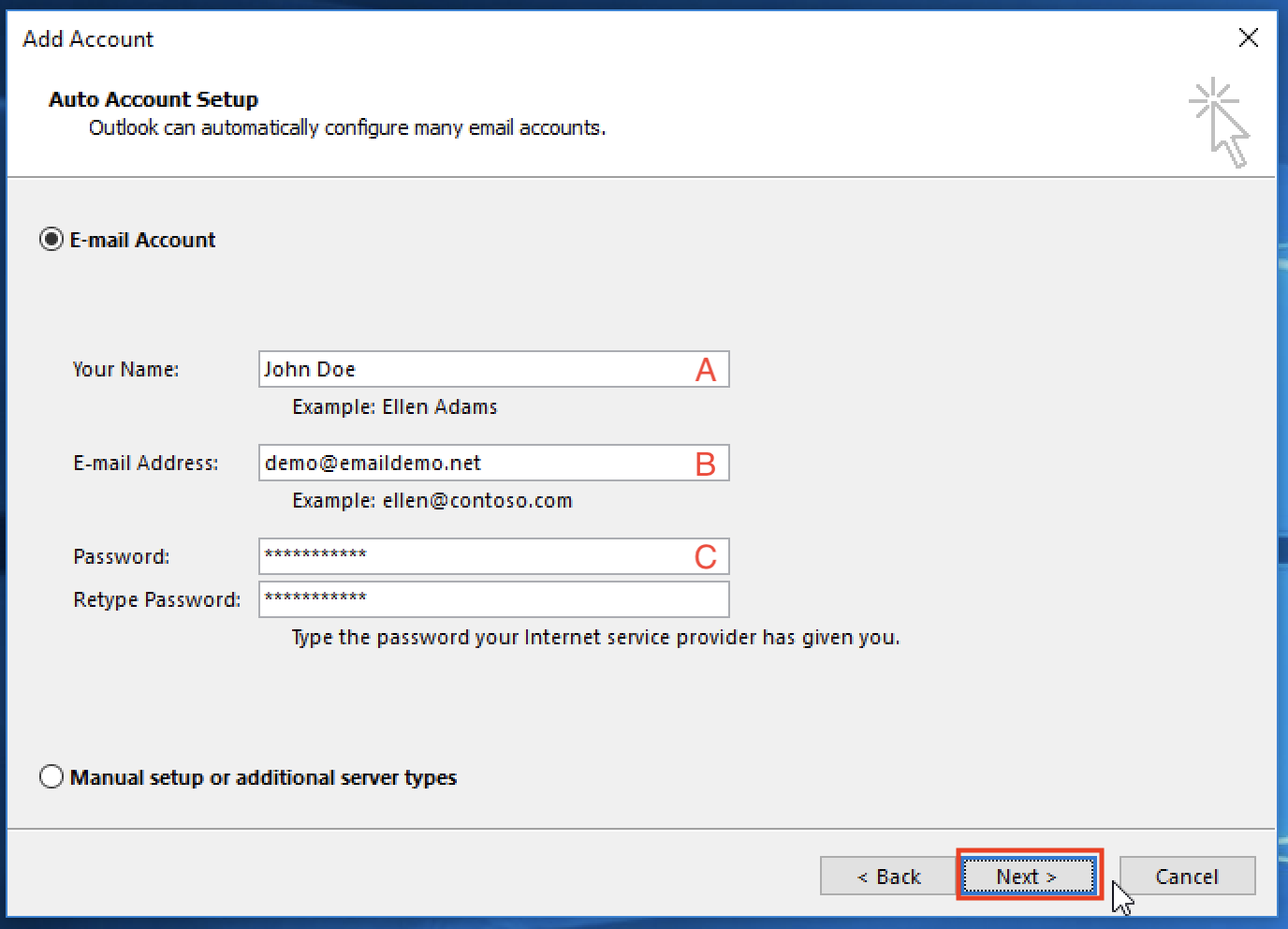 Step 4: Check the box for Don't ask me about this website again
Click Allow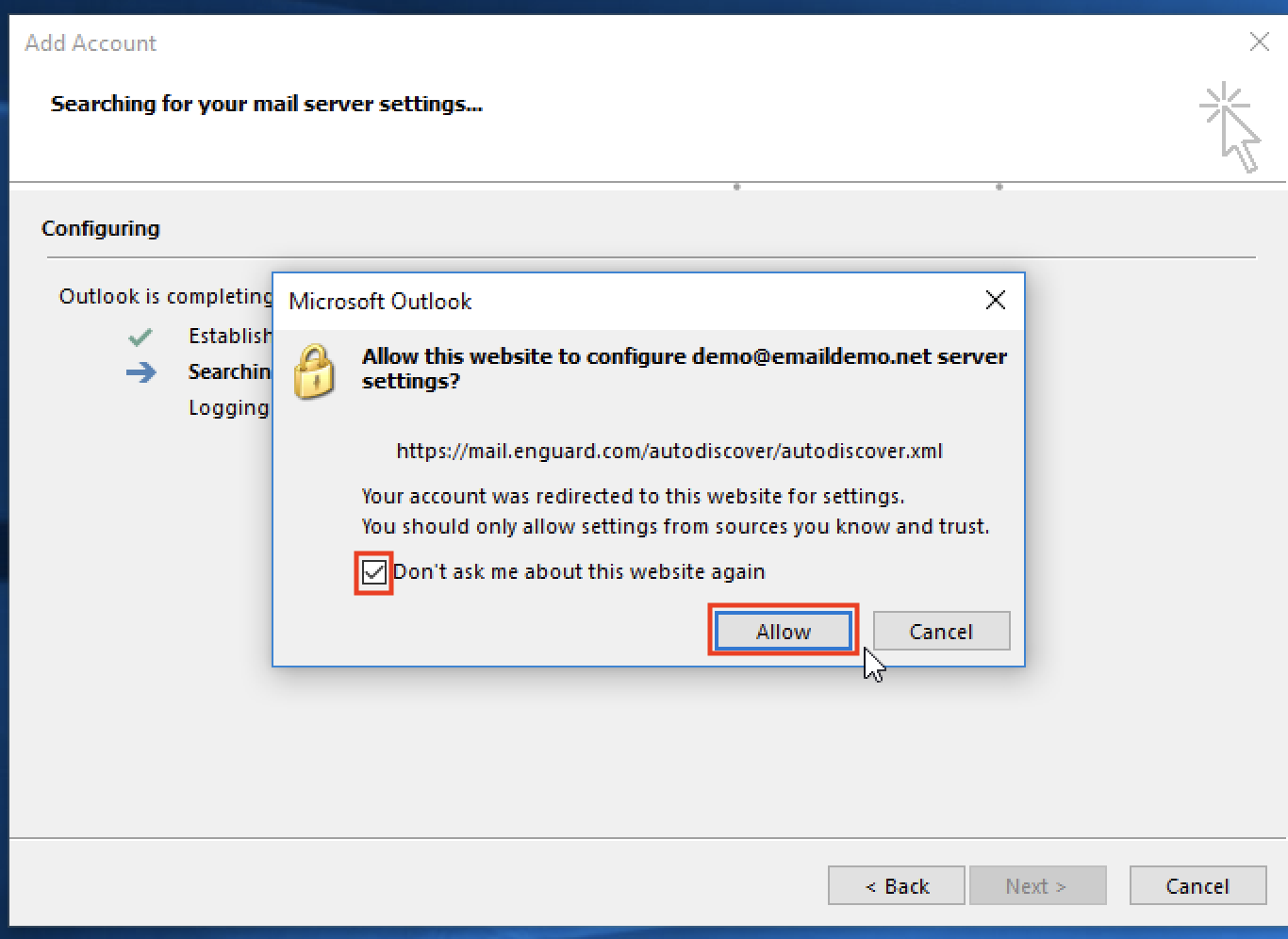 Step 5: Enter your password again
Check the box Remember my credentials
Click OK
Step 6: Click Finish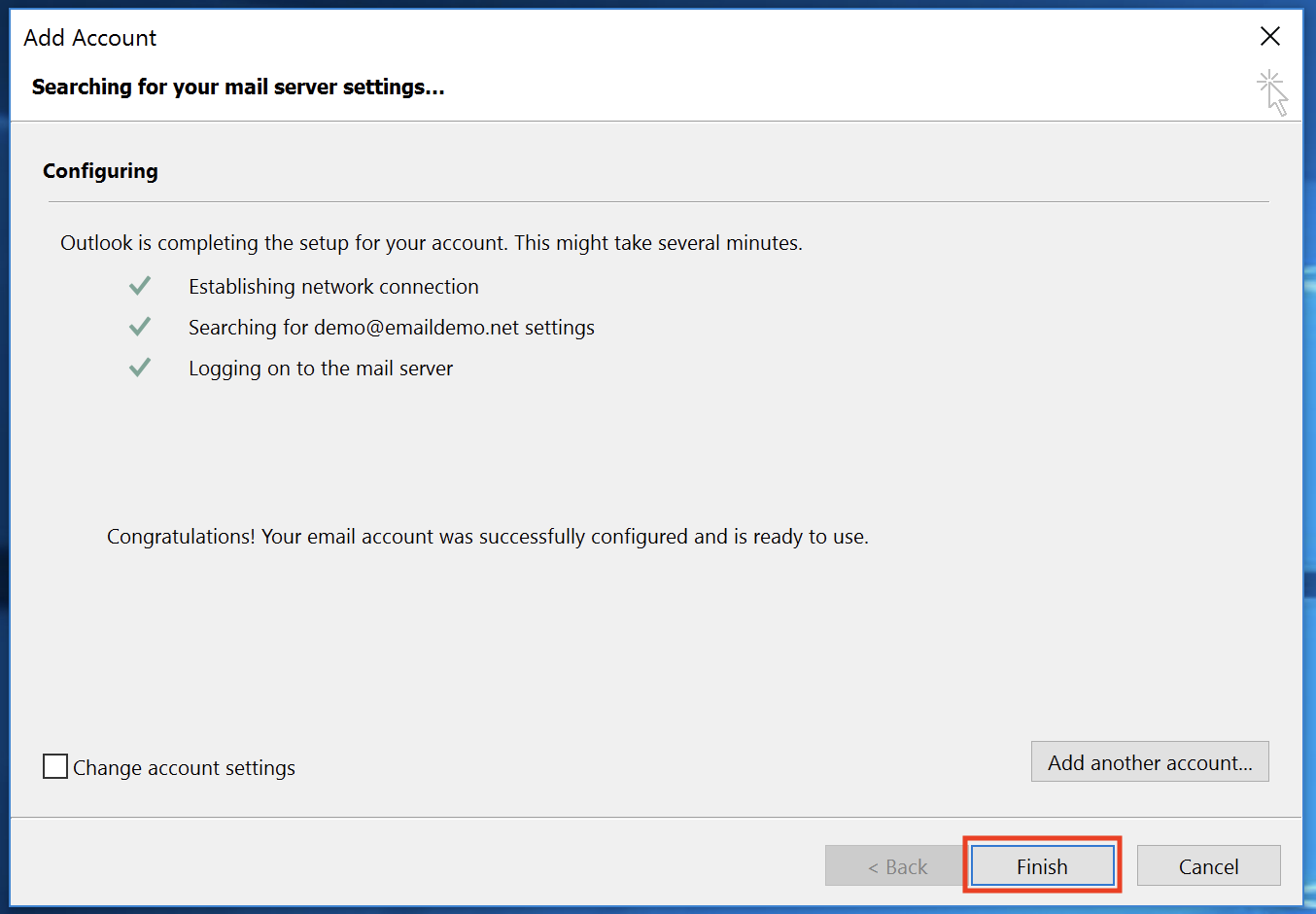 Step 7: Wait for folders to update, leave it open until it only says All folders are up to date.
(May take a few hours depending on how much data you have)
Restart Outlook when initial syncing is finished.